Dr Barry Brennan
Jt Staff Researcher
Jt Staff Researcher
Address

E: Barry.Brennan@atu.ie

Staff Researcher
Research

T: +353 71 930 5074
E: barry.brennan@atu.ie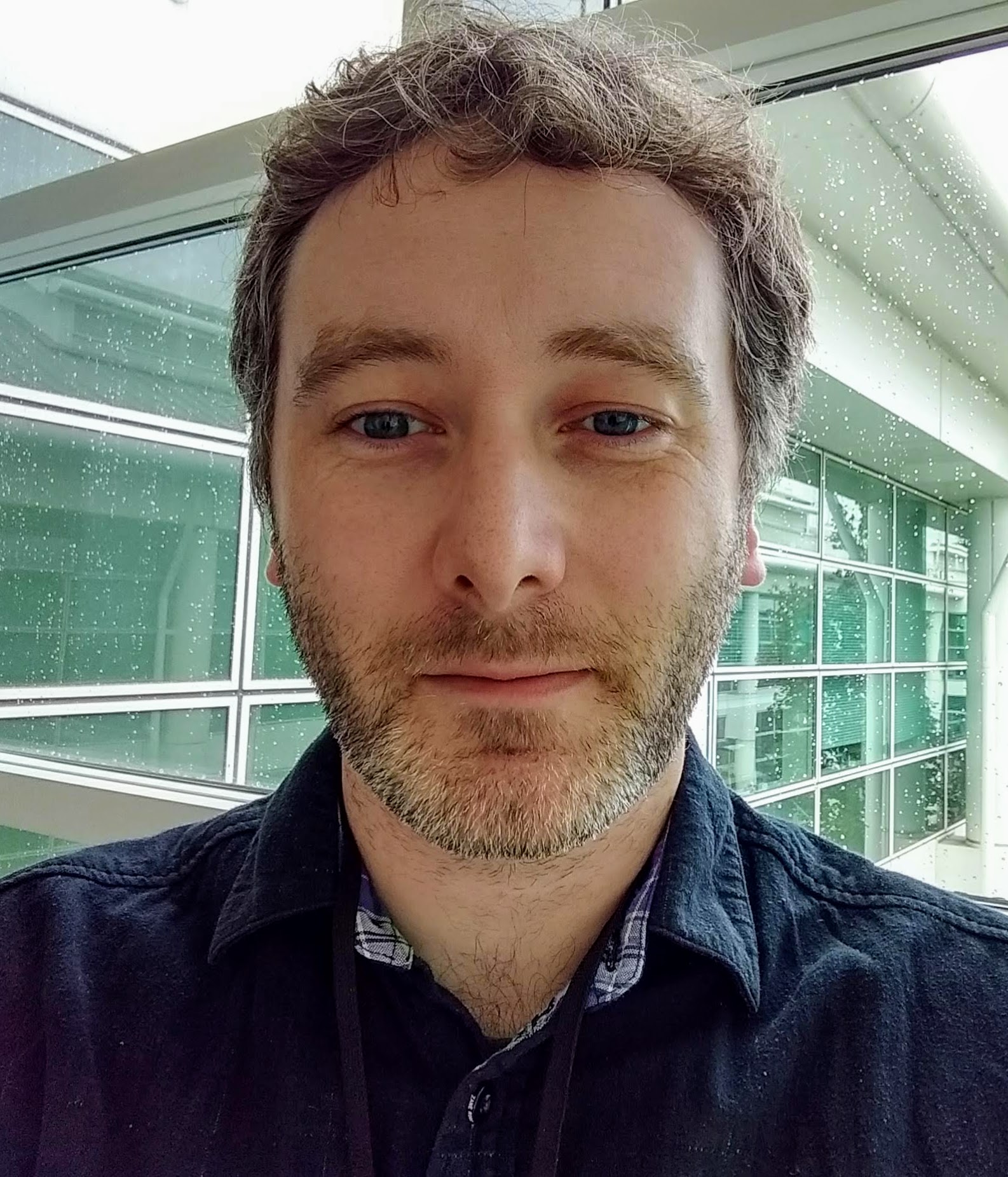 Barry Brennan received a PhD in Physics from Dublin City University in 2010, which primarily focused on surface characterisation of III-V semiconductor materials using X-ray photoelectron spectroscopy (XPS). Subsequently he continued this research during Post-Doctoral studies at the University of Texas at Dallas, incorporating characterisation of high-k metal oxide thin films deposited in-situ on various III-V surfaces, as well as studying optimal methods to remove deleterious native oxides from the high-k/III-V interfaces through chemical and physical means.

In 2014, Barry joined the National Centre of Excellence in Mass Spectrometry Imaging and the National Graphene Metrology Centre at the National Physical Laboratory, UK, working on the characterisation of 2D nanomaterials (graphene, hBN, MoS2 etc.) using Time of Flight Secondary Ion Mass Spectrometry (ToF-SIMS) and XPS. The principal aim of this work was to identify the chemical composition of these materials, including the level and nature of contaminants and defects on their surfaces. This information could be used to gain insights into the growth mechanisms associated with chemical vapour deposition growth of 2D materials on metal catalysis, or aid identification of the dispersion of nanomaterials in polymer composites.

Barry joined ATU in April 2022 as a Staff Research Scientist continuing his interest in chemical and surface characterisation of nanomaterials for various applications. He has published over 80 papers in peer reviewed scientific journals.
Materials Science, Physics, Surface Characterisation, Nanomaterials, XPS, ToF-SIMS, Graphene
 
Year
Publication
(2023)
'Ionic liquid electrolytes for sodium-ion batteries to control thermal runaway'
Sirengo, Keith and Babu, Aswathy and Brennan, Barry and Pillai, Suresh C (2023) 'Ionic liquid electrolytes for sodium-ion batteries to control thermal runaway'. Journal of Energy Chemistry, [Details]
(2022)
'Surface Analysis of Pristine and Cycled NMC/Graphite Lithium-Ion Battery Electrodes: Addressing the Measurement Challenges'
Marchesini, Sofia and Reed, Benjamen P and Jones, Helen and Matjacic, Lidija and Rosser, Timothy E and Zhou, Yundong and Brennan, Barry and Tiddia, Mariavitalia and Jervis, Rhodri and Loveridge, Melanie J and others (2022) 'Surface Analysis of Pristine and Cycled NMC/Graphite Lithium-Ion Battery Electrodes: Addressing the Measurement Challenges'. ACS Applied Materials & Interfaces, 14 (47):52779-52793 [Details]
(2021)
'Understanding the bonding mechanisms of organic molecules deposited on graphene for biosensing applications'
Legge, Elizabeth J and Ali, Muhammad M and Abbasi, Hina Y and Reed, Benjamen P and Brennan, Barry and Matjavci'c (2021) 'Understanding the bonding mechanisms of organic molecules deposited on graphene for biosensing applications'. The Journal of Chemical Physics, 155 (17) [Details]
(2021)
'Gas Cluster Ion Beam Cleaning of CVD-Grown Graphene for Use in Electronic Device Fabrication'
Brennan, Barry and Centeno, Alba and Zurutuza, Amaia and Mack, Paul and Paton, Keith R and Pollard, Andrew J (2021) 'Gas Cluster Ion Beam Cleaning of CVD-Grown Graphene for Use in Electronic Device Fabrication'. ACS Applied Nano Materials, 4 (5):5187-5197 [Details]
(2021)
'Using nuclear magnetic resonance proton relaxation to probe the surface chemistry of carbon 2D materials'
Marchesini, Sofia and Paton, Keith R and Brennan, Barry and Turner, Piers and Pollard, Andrew J (2021) 'Using nuclear magnetic resonance proton relaxation to probe the surface chemistry of carbon 2D materials'. Nanoscale, 13 (13):6389-6393 [Details]
(2020)
'Integrated wafer scale growth of single crystal metal films and high quality graphene'
Burton, Oliver J and Massabuau, Fabien CP and Veigang-Radulescu, Vlad-Petru and Brennan, Barry and Pollard, Andrew J and Hofmann, Stephan (2020) 'Integrated wafer scale growth of single crystal metal films and high quality graphene'. ACS nano, 14 (10):13593-13601 [Details]
(2020)
'Mechanical properties of the hollow-wall graphene gyroid lattice'
Nakanishi, Kenichi and Labonte, David and Cebo, Tomasz and Veigang-Radulescu, Vlad P and Fan, Ye and Brennan, Barry and Pollard, Andrew J and Hofmann, Stephan and Fleck, Norman A (2020) 'Mechanical properties of the hollow-wall graphene gyroid lattice'. Acta Materialia, 201 :254-265 [Details]
(2020)
'Oxidising and carburising catalyst conditioning for the controlled growth and transfer of large crystal monolayer hexagonal boron nitride'
Babenko, Vitaliy and Fan, Ye and Veigang-Radulescu, Vlad-Petru and Brennan, Barry and Pollard, Andrew J and Burton, Oliver and Alexander-Webber, Jack A and Weatherup, Robert S and Canto, Barbara and Otto, Martin and others (2020) 'Oxidising and carburising catalyst conditioning for the controlled growth and transfer of large crystal monolayer hexagonal boron nitride'. 2D Materials, 7 (2) [Details]
(2020)
'Understanding metal organic chemical vapour deposition of monolayer WS 2: the enhancing role of Au substrate for simple organosulfur precursors'
Fan, Ye and Nakanishi, Kenichi and Veigang-Radulescu, Vlad P and Mizuta, Ryo and Stewart, J Callum and Swallow, Jack EN and Dearle, Alice E and Burton, Oliver J and Alexander-Webber, Jack A and Ferrer, Pilar and others (2020) 'Understanding metal organic chemical vapour deposition of monolayer WS 2: the enhancing role of Au substrate for simple organosulfur precursors'. Nanoscale, 12 (43):22234-22244 [Details]
(2020)
'Determining the level and location of functional groups on few-layer graphene and their effect on the mechanical properties of nanocomposites'
Legge, Elizabeth J and Paton, Keith R and Wywijas, Magdalena and McMahon, Greg and Pemberton, Rory and Kumar, Naresh and Aranga Raju, Arun Prakash and Dawson, Craig P and Strudwick, Andrew J and Bradley, James W and others (2020) 'Determining the level and location of functional groups on few-layer graphene and their effect on the mechanical properties of nanocomposites'. ACS applied materials & interfaces, 12 (11):13481-13493 [Details]
(2020)
'Gas physisorption measurements as a quality control tool for the properties of graphene/graphite powders'
Marchesini, Sofia and Turner, Piers and Paton, Keith R and Reed, Benjamen P and Brennan, Barry and Koziol, Krzysztof and Pollard, Andrew J (2020) 'Gas physisorption measurements as a quality control tool for the properties of graphene/graphite powders'. Carbon, 167 :585-595 [Details]
(2020)
'Nanoscale characterization of plasma functionalized graphitic flakes using tip-enhanced Raman spectroscopy'
Kumar, Naresh and Marchesini, Sofia and Howe, Thomas and Edwards, Lee and Brennan, Barry and Pollard, Andrew J (2020) 'Nanoscale characterization of plasma functionalized graphitic flakes using tip-enhanced Raman spectroscopy'. The Journal of Chemical Physics, 153 (18) [Details]
(2019)
'Reactive intercalation and oxidation at the buried graphene-germanium interface'
Braeuninger-Weimer, Philipp and Burton, Oliver and Weatherup, Robert S and Wang, Ruizhi and Dudin, Pavel and Brennan, Barry and Pollard, Andrew J and Bayer, Bernhard C and Veigang-Radulescu, Vlad P and Meyer, Jannik C and others (2019) 'Reactive intercalation and oxidation at the buried graphene-germanium interface'. APL Materials, 7 (7) [Details]
(2019)
'Unusual oxidation-induced core-level shifts at the HfO2/InP interface'
Jaakko Makela, Antti Lahti, Marjukka Tuominen, Muhammad Yasir, Mikhail Kuzmin, Pekka Laukkanen, Kalevi Kokko, Marko PJ Punkkinen, Hong Dong, Barry Brennan, Robert M Wallace (2019) 'Unusual oxidation-induced core-level shifts at the HfO2/InP interface'. Scientific Reports, 9 (1) [Details]
(2019)
'The role and control of residual bulk oxygen in the catalytic growth of 2D materials'
Burton, Oliver J and Babenko, Vitaliy and Veigang-Radulescu, Vlad-Petru and Brennan, Barry and Pollard, Andrew J and Hofmann, Stephan (2019) 'The role and control of residual bulk oxygen in the catalytic growth of 2D materials'. The Journal of Physical Chemistry C, 123 (26):16257-16267 [Details]
(2018)
'Physicochemical characterisation of reduced graphene oxide for conductive thin films'
Legge, Elizabeth J and Ahmad, Muhammad and Smith, Christopher TG and Brennan, Barry and Mills, Christopher A and Stolojan, Vlad and Pollard, Andrew J and Silva, S Ravi P (2018) 'Physicochemical characterisation of reduced graphene oxide for conductive thin films'. RSC advances, 8 (65):37540-37549 [Details]
(2017)
'Physical, chemical and electrical characterisation of the diffusion of copper in silicon dioxide and prevention via a CuAl alloy barrier layer system'
Byrne, Conor and Brennan, B and Lundy, R and Bogan, J and Brady, A and Gomeniuk, YY and Monaghan, S and Hurley, PK and Hughes, G (2017) 'Physical, chemical and electrical characterisation of the diffusion of copper in silicon dioxide and prevention via a CuAl alloy barrier layer system'. Materials science in semiconductor processing, 63 :227-236 [Details]
(2017)
'Structural, chemical and electrical characterisation of conductive graphene-polymer composite films'
Brennan, Barry and Spencer, Steve J and Belsey, Natalie A and Faris, Tsegie and Cronin, Harry and Silva, S Ravi P and Sainsbury, Toby and Gilmore, Ian S and Stoeva, Zlatka and Pollard, Andrew J (2017) 'Structural, chemical and electrical characterisation of conductive graphene-polymer composite films'. Applied Surface Science, 403 :403-412 [Details]
(2016)
'Understanding and controlling Cu-catalyzed graphene nucleation: the role of impurities, roughness, and oxygen scavenging'
Braeuninger-Weimer, Philipp and Brennan, Barry and Pollard, Andrew J and Hofmann, Stephan (2016) 'Understanding and controlling Cu-catalyzed graphene nucleation: the role of impurities, roughness, and oxygen scavenging'. Chemistry of materials, 28 (24):8905-8915 [Details]
(2016)
'In situ XPS chemical analysis of MnSiO3 copper diffusion barrier layer formation and simultaneous fabrication of metal oxide semiconductor electrical test MOS structures'
Byrne, Conor and Brennan, Barry and McCoy, Anthony P and Bogan, Justin and Brady, Anita and Hughes, Greg (2016) 'In situ XPS chemical analysis of MnSiO3 copper diffusion barrier layer formation and simultaneous fabrication of metal oxide semiconductor electrical test MOS structures'. ACS applied materials & interfaces, 8 (4):2470-2477 [Details]
(2015)
'Removal of organic contamination from graphene with a controllable mass-selected argon gas cluster ion beam'
Tyler, Bonnie J and Brennan, Barry and Stec, Helena and Patel, Trupti and Hao, Ling and Gilmore, Ian S and Pollard, Andrew J (2015) 'Removal of organic contamination from graphene with a controllable mass-selected argon gas cluster ion beam'. The Journal of Physical Chemistry C, 119 (31):17836-17841 [Details]
(2015)
'Effect of disorder on Raman scattering of single-layer Mo S 2'
Mignuzzi, Sandro and Pollard, Andrew J and Bonini, Nicola and Brennan, Barry and Gilmore, Ian S and Pimenta, Marcos A and Richards, David and Roy, Debdulal (2015) 'Effect of disorder on Raman scattering of single-layer Mo S 2'. Physical Review B, 91 (19) [Details]
(2015)
'Nucleation control for large, single crystalline domains of monolayer hexagonal boron nitride via Si-doped Fe catalysts'
Caneva, Sabina and Weatherup, Robert S and Bayer, Bernhard C and Brennan, Barry and Spencer, Steve J and Mingard, Ken and Cabrero-Vilatela, Andrea and Baehtz, Carsten and Pollard, Andrew J and Hofmann, Stephan (2015) 'Nucleation control for large, single crystalline domains of monolayer hexagonal boron nitride via Si-doped Fe catalysts'. Nano letters, 15 (3):1867-1875 [Details]
(2015)
'Probing individual point defects in graphene via near-field Raman scattering'
Mignuzzi, Sandro and Kumar, Naresh and Brennan, Barry and Gilmore, Ian S and Richards, David and Pollard, Andrew J and Roy, Debdulal (2015) 'Probing individual point defects in graphene via near-field Raman scattering'. Nanoscale, 7 (46):19413-19418 [Details]
(2014)
'Accumulation capacitance frequency dispersion of III-V metal-insulator-semiconductor devices due to disorder induced gap states'
Galatage, RV and Zhernokletov, DM and Dong, H and Brennan, B and Hinkle, CL and Wallace, RM and Vogel, EM (2014) 'Accumulation capacitance frequency dispersion of III-V metal-insulator-semiconductor devices due to disorder induced gap states'. Journal of Applied Physics, 116 (1) [Details]
(2014)
'Quantitative characterization of defect size in graphene using Raman spectroscopy'
Pollard, Andrew J and Brennan, Barry and Stec, Helena and Tyler, Bonnie J and Seah, Martin P and Gilmore, Ian S and Roy, Debdulal (2014) 'Quantitative characterization of defect size in graphene using Raman spectroscopy'. Applied Physics Letters, 105 (25) [Details]
(2014)
'Silicon interfacial passivation layer chemistry for high-k/InP interfaces'
Dong, Hong and Cabrera, Wilfredo and Qin, Xiaoye and Brennan, Barry and Zhernokletov, Dmitry and Hinkle, Christopher L and Kim, Jiyoung and Chabal, Yves J and Wallace, Robert M (2014) 'Silicon interfacial passivation layer chemistry for high-k/InP interfaces'. ACS Applied Materials & Interfaces, 6 (10):7340-7345 [Details]
(2014)
'Diffusion of In0. 53Ga0. 47As elements through hafnium oxide during post deposition annealing'
Cabrera, W and Brennan, B and Dong, H and O'Regan, Terrance P and Povey, Ian M and Monaghan, Scott and O'Connor, Eamon and Hurley, Paul K and Wallace, RM and Chabal, YJ (2014) 'Diffusion of In0. 53Ga0. 47As elements through hafnium oxide during post deposition annealing'. Applied Physics Letters, 104 (1) [Details]
(2014)
'GaSb oxide thermal stability studied by dynamic-XPS'
McDonnell, Stephen and Brennan, Barry and Bursa, Emin and Wallace, Robert M and Winkler, Konrad and Baumann, Peter (2014) 'GaSb oxide thermal stability studied by dynamic-XPS'. Journal of Vacuum Science & Technology B, Nanotechnology and Microelectronics: Materials, Processing, Measurement, and Phenomena, 32 (4) [Details]
(2013)
'In situ study of the role of substrate temperature during atomic layer deposition of HfO2 on InP'
Dong, Hong and Santosh, KC and Qin, Xiaoye and Brennan, Barry and McDonnell, Steven and Zhernokletov, Dmitry and Hinkle, Christopher L and Kim, Jiyoung and Cho, Kyeongjie and Wallace, Robert M (2013) 'In situ study of the role of substrate temperature during atomic layer deposition of HfO2 on InP'. Journal of Applied Physics, 114 (15) [Details]
(2013)
'The Characterization and Passivation of Fixed Oxide Charges and Interface States in the Al2O3InGaAs MOS System'
Hurley, Paul K and O'Connor, 'Eamon and Djara, Vladimir and Monaghan, Scott and Povey, Ian M and Long, Rathnait D and Sheehan, Brendan and Lin, Jun and McIntyre, Paul C and Brennan, Barry and others (2013) 'The Characterization and Passivation of Fixed Oxide Charges and Interface States in the Al2O3InGaAs MOS System'. Ieee Transactions On Device And Materials Reliability, 13 (4):429-443 [Details]
(2013)
'Chemical and electrical characterization of the HfO2/InAlAs interface'
Brennan, Barry and Galatage, Rohit V and Thomas, K and Pelucchi, Emanuele and Hurley, Paul K and Kim, Jiyoung and Hinkle, Christopher L and Vogel, EM and Wallace, Robert M (2013) 'Chemical and electrical characterization of the HfO2/InAlAs interface'. Journal of Applied Physics, 114 (10) [Details]
(2013)
'Electrical and chemical characteristics of Al2O3/InP metal-oxide-semiconductor capacitors'
Galatage, RV and Dong, H and Zhernokletov, DM and Brennan, B and Hinkle, CL and Wallace, RM and Vogel, EM (2013) 'Electrical and chemical characteristics of Al2O3/InP metal-oxide-semiconductor capacitors'. Applied Physics Letters, 102 (13) [Details]
(2013)
'In situ study of HfO2 atomic layer deposition on InP (100)'
Dong, H and Brennan, B and Zhernokletov, D and Kim, J and Hinkle, CL and Wallace, RM (2013) 'In situ study of HfO2 atomic layer deposition on InP (100)'. Applied Physics Letters, 102 (17) [Details]
(2013)
'Surface and interfacial reaction study of InAs (100)-crystalline oxide interface'
Zhernokletov, DM and Laukkanen, P and Dong, H and Galatage, RV and Brennan, B and Yakimov, M and Tokranov, V and Kim, J and Oktyabrsky, S and Wallace, RM (2013) 'Surface and interfacial reaction study of InAs (100)-crystalline oxide interface'. Applied Physics Letters, 102 (21) [Details]
(2013)
'In situ study of atomic layer deposition Al2O3 on GaP (100)'
Dong, H and Brennan, B and Qin, X and Zhernokletov, DM and Hinkle, CL and Kim, J and Wallace, RM (2013) 'In situ study of atomic layer deposition Al2O3 on GaP (100)'. Applied Physics Letters, 103 (12) [Details]
(2013)
'Indium diffusion through high-k dielectrics in high-k/InP stacks'
Dong, H and Cabrera, W and Galatage, RV and Santosh, KC and Brennan, B and Qin, X and McDonnell, S and Zhernokletov, D and Hinkle, CL and Cho, K and others (2013) 'Indium diffusion through high-k dielectrics in high-k/InP stacks'. Applied Physics Letters, 103 (6) [Details]
(2013)
'Interfacial graphene growth in the Ni/SiO2 system using pulsed laser deposition'
Hemani, Gautam K and Vandenberghe, William G and Brennan, Barry and Chabal, Yves J and Walker, Amy V and Wallace, Robert M and Quevedo-Lopez, Manuel and Fischetti, Massimo V (2013) 'Interfacial graphene growth in the Ni/SiO2 system using pulsed laser deposition'. Applied Physics Letters, 103 (13) [Details]
(2013)
'III-V/high-k defects: DIGS vs. border traps'
Hinkle, Christopher L and Galatage, Rohit V and Dong, Hong and Anwar, Sarkar RM and Brennan, Barry and Wallace, Robert M and Vogel, Eric M (2013) 'III-V/high-k defects: DIGS vs. border traps'. ECS Transactions, 53 (1) [Details]
(2013)
'In situ atomic layer deposition study of HfO2 growth on NH4OH and atomic hydrogen treated Al0. 25Ga0. 75N'
Qin, Xiaoye and Brennan, Barry and Dong, Hong and Kim, Jiyoung and Hinkle, Christopher L and Wallace, Robert M (2013) 'In situ atomic layer deposition study of HfO2 growth on NH4OH and atomic hydrogen treated Al0. 25Ga0. 75N'. Journal of Applied Physics, 113 (24) [Details]
(2013)
'Low-Temperature Atomic-Layer-Deposited High-Dielectric for p-Channel In0.7Ga0.3As/GaAs0.35Sb0.65 Heterojunction Tunneling Field-Effect Transistor'
Rajamohanan, Bijesh and Mohata, Dheeraj and Zhernokletov, Dmitry and Brennan, Barry and Wallace, Robert M and Engel-Herbert, Roman and Datta, Suman (2013) 'Low-Temperature Atomic-Layer-Deposited High-Dielectric for p-Channel In0.7Ga0.3As/GaAs0.35Sb0.65 Heterojunction Tunneling Field-Effect Transistor'. Applied Physics Express, (6) [Details]
(2013)
'Surface and interfacial reaction study of half cycle atomic layer deposited HfO2 on chemically treated GaSb surfaces'
Zhernokletov, DM and Dong, H and Brennan, B and Yakimov, M and Tokranov, V and Oktyabrsky, S and Kim, J and Wallace, RM (2013) 'Surface and interfacial reaction study of half cycle atomic layer deposited HfO2 on chemically treated GaSb surfaces'. Applied Physics Letters, 102 (13) [Details]
(2013)
'HfO2 on MoS2 by atomic layer deposition: adsorption mechanisms and thickness scalability'
McDonnell, Stephen and Brennan, Barry and Azcatl, Angelica and Lu, Ning and Dong, Hong and Buie, Creighton and Kim, Jiyoung and Hinkle, Christopher L and Kim, Moon J and Wallace, Robert M (2013) 'HfO2 on MoS2 by atomic layer deposition: adsorption mechanisms and thickness scalability'. ACS nano, 7 (11):10354-10361 [Details]
(2013)
'Atomic hydrogen cleaning of In0. 53Ga0. 47As studied using synchrotron radiation photoelectron spectroscopy'
Brennan, Barry and Kumarappan, Kumar and Hughes, Greg (2013) 'Atomic hydrogen cleaning of In0. 53Ga0. 47As studied using synchrotron radiation photoelectron spectroscopy'. physica status solidi (RRL)--Rapid Research Letters, 7 (11):989-992 [Details]
(2013)
'Impact of N2 and forming gas plasma exposure on the growth and interfacial characteristics of Al2O3 on AlGaN'
Qin, Xiaoye and Dong, Hong and Brennan, Barry and Azacatl, Angelica and Kim, Jiyoung and Wallace, Robert M (2013) 'Impact of N2 and forming gas plasma exposure on the growth and interfacial characteristics of Al2O3 on AlGaN'. Applied Physics Letters, 103 (22) [Details]
(2013)
'In situ study of e-beam Al and Hf metal deposition on native oxide InP (100)'
Dong, Hong and KC, Santosh and Azcatl, Angelica and Cabrera, Wilfredo and Qin, Xiaoye and Brennan, Barry and Zhernokletov, Dmitry and Cho, Kyeongjie and Wallace, Robert M (2013) 'In situ study of e-beam Al and Hf metal deposition on native oxide InP (100)'. Journal of Applied Physics, 114 (20) [Details]
(2013)
'Investigation of arsenic and antimony capping layers, and half cycle reactions during atomic layer deposition of Al2O3 on GaSb (100)'
Zhernokletov, Dmitry M and Dong, Hong and Brennan, Barry and Kim, Jiyoung and Wallace, Robert M and Yakimov, Michael and Tokranov, Vadim and Oktyabrsky, Serge (2013) 'Investigation of arsenic and antimony capping layers, and half cycle reactions during atomic layer deposition of Al2O3 on GaSb (100)'. Journal of Vacuum Science & Technology A: Vacuum, Surfaces, and Films, 31 (6) [Details]
(2013)
'Measurement of Schottky barrier height tuning using dielectric dipole insertion method at metal--semiconductor interfaces by photoelectron spectroscopy and electrical characterization techniques'
Coss, Brian E and Sivasubramani, Prasanna and Brennan, Barry and Majhi, Prashant and Wallace, Robert M and Kim, Jiyoung (2013) 'Measurement of Schottky barrier height tuning using dielectric dipole insertion method at metal--semiconductor interfaces by photoelectron spectroscopy and electrical characterization techniques'. Journal of Vacuum Science & Technology B, Nanotechnology and Microelectronics: Materials, Processing, Measurement, and Phenomena, 31 (2) [Details]
(2012)
'Investigation of interfacial oxidation control using sacrificial metallic Al and La passivation layers on InGaAs'
Brennan, Barry and Milojevic, Marko and Contreras-Guerrero, Roccio and Kim, Hyun-Chul and Lopez-Lopez, Maximo and Kim, Jiyoung and Wallace, Robert M (2012) 'Investigation of interfacial oxidation control using sacrificial metallic Al and La passivation layers on InGaAs'. Journal of Vacuum Science & Technology B, Nanotechnology and Microelectronics: Materials, Processing, Measurement, and Phenomena, 30 (4) [Details]
(2012)
'In situ X-ray photoelectron spectroscopy characterization of Al2O3/InSb interface evolution from atomic layer deposition'
Zhernokletov, DM and Dong, H and Brennan, B and Kim, J and Wallace, RM (2012) 'In situ X-ray photoelectron spectroscopy characterization of Al2O3/InSb interface evolution from atomic layer deposition'. Applied Surface Science, 258 (14):5522-5525 [Details]
(2012)
'In situ surface pre-treatment study of GaAs and In0. 53Ga0. 47As'
Brennan, B and Zhernokletov, DM and Dong, H and Hinkle, CL and Kim, J and Wallace, RM (2012) 'In situ surface pre-treatment study of GaAs and In0. 53Ga0. 47As'. Applied Physics Letters, 100 (15) [Details]
(2012)
'Interfacial oxide re-growth in thin film metal oxide III-V semiconductor systems'
McDonnell, S and Dong, H and Hawkins, JM and Brennan, B and Milojevic, M and Aguirre-Tostado, FS and Zhernokletov, DM and Hinkle, CL and Kim, J and Wallace, RM (2012) 'Interfacial oxide re-growth in thin film metal oxide III-V semiconductor systems'. Applied Physics Letters, 100 (14) [Details]
(2012)
'In-situ X-ray photoelectron spectroscopy of trimethyl aluminum and water half-cycle treatments on HF-treated and O3-oxidized GaN substrates'
Sivasubramani, Prasanna and Park, Tae Joo and Coss, Brian E and Lucero, Antonio and Huang, Jie and Brennan, Barry and Cao, Yu and Jena, Debdeep and Xing, Huili and Wallace, Robert M and others (2012) 'In-situ X-ray photoelectron spectroscopy of trimethyl aluminum and water half-cycle treatments on HF-treated and O3-oxidized GaN substrates'. physica status solidi (RRL)--Rapid Research Letters, 6 (1):22-24 [Details]
(2012)
'Optimization of the ammonium sulfide (NH4) 2S passivation process on InSb (111) A'
Zhernokletov, Dmitry M and Dong, Hong and Brennan, Barry and Kim, Jiyoung and Wallace, Robert M (2012) 'Optimization of the ammonium sulfide (NH4) 2S passivation process on InSb (111) A'. Journal of Vacuum Science & Technology B, Nanotechnology and Microelectronics: Materials, Processing, Measurement, and Phenomena, 30 (4) [Details]
(2012)
'In situ atomic layer deposition half cycle study of Al2O3 growth on AlGaN'
Brennan, Barry and Qin, Xiaoye and Dong, Hong and Kim, Jiyoung and Wallace, Robert M (2012) 'In situ atomic layer deposition half cycle study of Al2O3 growth on AlGaN'. Applied Physics Letters, 101 (21) [Details]
(2011)
'In-situ characterization of Ga2O passivation of In0. 53Ga0. 47As prior to high-k dielectric atomic layer deposition'
Milojevic, M and Contreras-Guerrero, Rocio and OConnor, E and Brennan, B and Hurley, Paul K and Kim, J and Hinkle, CL and Wallace, Robert M (2011) 'In-situ characterization of Ga2O passivation of In0. 53Ga0. 47As prior to high-k dielectric atomic layer deposition'. Applied Physics Letters, 99 (4) [Details]
(2011)
'A systematic study of (NH 4) 2 S passivation (22%, 10%, 5%, or 1%) on the interface properties of the Al 2 O 3/In 0.53 Ga 0.47 As/InP system for n-type and p-type In 0.53 Ga 0.47 As epitaxial layers'
O'Connor, Eamon and Brennan, B and Djara, Vladimir and Cherkaoui, Karim and Monaghan, Scott and Newcomb, Simon B and Contreras, R and Milojevic, M and Hughes, Gregory and Pemble, Martyn E and others (2011) 'A systematic study of (NH 4) 2 S passivation (22%, 10%, 5%, or 1%) on the interface properties of the Al 2 O 3/In 0.53 Ga 0.47 As/InP system for n-type and p-type In 0.53 Ga 0.47 As epitaxial layers'. Journal of Applied Physics, 109 (2) [Details]
(2011)
'High resolution photoemission study of the thermal stability of the HfO2/SiOx/Si (111) system'
McDonnell, S and Brennan, B and Casey, P and Hughes, GJ (2011) 'High resolution photoemission study of the thermal stability of the HfO2/SiOx/Si (111) system'. Surface Science, 605 (23):1925-1928 [Details]
(2011)
'Effect of post deposition anneal on the characteristics of HfO2/InP metal-oxide-semiconductor capacitors'
Galatage, RV and Dong, H and Zhernokletov, DM and Brennan, B and Hinkle, CL and Wallace, RM and Vogel, EM (2011) 'Effect of post deposition anneal on the characteristics of HfO2/InP metal-oxide-semiconductor capacitors'. Applied Physics Letters, 99 (17) [Details]
(2011)
'Optimisation of the ammonium sulphide (NH4)2S passivation process on In0.53Ga0.47As'
Brennan, B and Milojevic, M and Hinkle, CL and Aguirre-Tostado, FS and Hughes, G and Wallace, RM (2011) 'Optimisation of the ammonium sulphide (NH4)2S passivation process on In0.53Ga0.47As'. Applied Surface Science, 257 (9):4082-4090 [Details]
(2011)
'Surface and interfacial reaction study of half cycle atomic layer deposited Al2O3 on chemically treated InP surfaces'
Brennan, Barry and Dong, Hong and Zhernokletov, Dmitry and Kim, Jiyoung and Wallace, Robert M (2011) 'Surface and interfacial reaction study of half cycle atomic layer deposited Al2O3 on chemically treated InP surfaces'. Applied Physics Express, 4 (12) [Details]
(2011)
'Interdiffusion and barrier layer formation in thermally evaporated Mn/Cu heterostructures on SiO 2 substrates'
Lozano, JG and Lozano-Perez, S and Bogan, J and Wang, YC and Brennan, B and Nellist, PD and Hughes, G (2011) 'Interdiffusion and barrier layer formation in thermally evaporated Mn/Cu heterostructures on SiO 2 substrates'. Applied Physics Letters, 98 (12) [Details]
(2011)
'Synchrotron radiation photoemission study of in situ manganese silicate formation on SiO 2 for barrier layer applications'
Casey, Patrick and Bogan, Justin and Brennan, Barry and Hughes, Greg (2011) 'Synchrotron radiation photoemission study of in situ manganese silicate formation on SiO 2 for barrier layer applications'. Applied Physics Letters, 98 (11) [Details]
(2011)
'High-k oxide growth on III-V surfaces: Chemical bonding and MOSFET performance'
Hinkle, Christopher and Brennan, Barry and McDonnell, Stephen and Milojevic, Marko and Sonnet, Arif and Zhernokletov, Dmitry and Galatage, Rohit and Vogel, Eric and Wallace, Robert (2011) 'High-k oxide growth on III-V surfaces: Chemical bonding and MOSFET performance'. ECS Transactions, 35 (3) [Details]
(2011)
'Investigation of Tunneling Current in $$backslash$hbox SiO2HfO2 Gate Stacks for Flash Memory Applications'
Chakrabarti, Bhaswar and Kang, Heesoo and Brennan, Barry and Park, Tae Joo and Cantley, Kurtis D and Pirkle, Adam and McDonnell, Stephen and Kim, Jiyoung and Wallace, Robert M and Vogel, Eric M (2011) 'Investigation of Tunneling Current in $$backslash$hbox SiO2HfO2 Gate Stacks for Flash Memory Applications'. IEEE Transactions on Electron Devices, 58 (12):4189-4195 [Details]
(2010)
'Identification and thermal stability of the native oxides on InGaAs using synchrotron radiation based photoemission'
Brennan, B and Hughes, G (2010) 'Identification and thermal stability of the native oxides on InGaAs using synchrotron radiation based photoemission'. Journal of Applied Physics, 108 (5) [Details]
(2010)
'Photoemission studies of the initial interface formation of ultrathin MgO dielectric layers on the Si (111) surface'
Brennan, Barry and McDonnell, Stephen and Hughes, Greg (2010) 'Photoemission studies of the initial interface formation of ultrathin MgO dielectric layers on the Si (111) surface'. Thin Solid Films, 518 (8):1980-1984 [Details]
(2010)
'(NH4) 2S Passivation of High-k/In0. 53Ga0. 47As Interfaces: A Systematic Study of (NH4) 2S Concentration'
O'Connor, Eamon and Brennan, Barry and Contreras, Rocio and Milojevic, Marko and Cherkaoui, Karim and Monaghan, Scott and Newcomb, SB and Pemble, Martyn E and Hughes, Greg and Wallace, Robert M and others (2010) '(NH4) 2S Passivation of High-k/In0. 53Ga0. 47As Interfaces: A Systematic Study of (NH4) 2S Concentration'. ECS Transactions, 28 (1) [Details]
(2009)
'Half-Cycle Atomic Layer Deposition Reaction Study Using O3 and H2O Oxidation of Al2O3 on In0.53Ga0.47As'
Brennan, B and Milojevic, M and Kim, HC and Hurley, PK and Kim, J and Hughes, G and Wallace, RM (2009) 'Half-Cycle Atomic Layer Deposition Reaction Study Using O3 and H2O Oxidation of Al2O3 on In0.53Ga0.47As'. 12 (6) [Details]
(2009)
'Half-cycle atomic layer deposition reaction study using O3 and H2O oxidation of Al2O3 on In0. 53Ga0. 47As'
Brennan, B and Milojevic, M and Kim, HC and Hurley, PK and Kim, J and Hughes, G and Wallace, RM (2009) 'Half-cycle atomic layer deposition reaction study using O3 and H2O oxidation of Al2O3 on In0. 53Ga0. 47As'. Electrochemical and Solid-State Letters, 12 (6) [Details]
(2009)
'Growth, ambient stability and electrical characterisation of MgO thin films on silicon surfaces'
Casey, P and O¿Connor, E and Long, R and Brennan, B and Krasnikov, SA and O¿Connell, D and Hurley, PK and Hughes, G (2009) 'Growth, ambient stability and electrical characterisation of MgO thin films on silicon surfaces'. Microelectronic engineering, 86 (7-9):1711-1714 [Details]
(2009)
'High resolution photoemission study of SiO x/Si (111) interface disruption following in situ HfO 2 deposition'
McDonnell, Stephen and Brennan, Barry and Hughes, Greg (2009) 'High resolution photoemission study of SiO x/Si (111) interface disruption following in situ HfO 2 deposition'. Applied Physics Letters, 95 (7) [Details]
(2009)
'Detection of Ga suboxides and their impact on III-V passivation and Fermi-level pinning'
Hinkle, CL and Milojevic, M and Brennan, Barry and Sonnet, Arif M and Aguirre-Tostado, FS and Hughes, GJ and Vogel, EM and Wallace, RM (2009) 'Detection of Ga suboxides and their impact on III-V passivation and Fermi-level pinning'. Applied Physics Letters, 94 (16) [Details]
(2008)
'In situ H2S passivation of In0.53Ga0.47As/InP metal-oxide-semiconductor capacitors with atomic-layer deposited HfO 2 gate dielectric'
OConnor, E and Long, RD and Cherkaoui, K and Thomas, KK and Chalvet, F and Povey, IM and Pemble, ME and Hurley, PK and Brennan, B and Hughes, G and others (2008) 'In situ H2S passivation of In0.53Ga0.47As/InP metal-oxide-semiconductor capacitors with atomic-layer deposited HfO 2 gate dielectric'. Applied Physics Letters, 92 (2):022902-022902 [Details]
| | Year | Title | Awarding Body |
| --- | --- | --- | --- |
| | 2011 | Electronic Materials and Processing Division Postdoctoral Award | American Vacuum Society |
Professional Associations
| | Association | Function | From / To |
| --- | --- | --- | --- |
| | Institute of Physics | Member | / |
| | Employer | Position | From / To |
| --- | --- | --- | --- |
| | National Physical Laboratory | Senior Research Scientist | 01-APR-14 / 01-JAN-22 |
| | University of Texas at Dallas | Research Associate | 06-SEP-10 / 31-DEC-13 |
| | Year | Institution | Qualification | Subject |
| --- | --- | --- | --- | --- |
| | 2010 | Dublin City University | PhD | Physics |
| | 2005 | Dublin City University | BSc | Applied Physics |
| | Journal | Role |
| --- | --- | --- |
| | Journal Of Applied Physics | Reviewer |
| | Acs Applied Materials & Interfaces | Reviewer |
| | Journal Of Physical Chemistry | Reviewer |
| | Applied Physics Letters | Reviewer |
| | Applied Surface Science | Reviewer |
| | Thin Solid Films | Reviewer |
Chemical and surface characterisation of materials