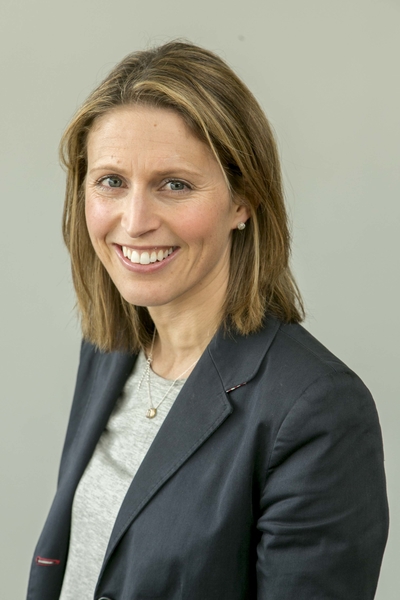 Lisa Dunne
Office: B1127 (A)
Phone Number: (071) 9135511
Email: dunne.lisa@itsligo.ie

Lisa Dunne is a lecturer in the Department of Marketing, Sport and Tourism. She lectures on a number of marketing courses within the department including the MSc in Marketing which is delivered online. Lisa has been a member of staff since 2007. She worked for a number of years in management consultancy with Mercer and A&L Goodbody Consulting in Dublin. She also lectured at DIT Aungier Street before moving to Sligo. Lisa is interested in different teaching methodologies. She has witten research papers and presented at conferences on her joint research on project based learning and formative assessment methods. Community engagement is an important part of her teaching and assessment strategies.
Formative assessment
Project based learning
Community engagement
The experience of studying in Ireland as an international student
Year
Publication
(2008)
LIN 2008 Fostering a Student Centered Learning Experience
Lisa Dunne and Cathy O'Kelly (2008) Project Based Learning - Experiences Encountered LIN 2008 Fostering a Student Centered Learning Experience [Details]
Year
Publication
(2016)
The Use of Company and Community Projects to Enhance Assessment and Learning at Third Level,
Lisa Dunne (2016) Presented a case study of community engagement projects with students. [Oral Presentation], The Use of Company and Community Projects to Enhance Assessment and Learning at Third Level, IT Sligo . [Details]
(2016)
Formative Assessment: An Empowering Tool for Students and Educators,
Lisa Dunne and Denise Lowe (2016) A webinar regarding the educator's experiences of using formative assessment methods. [Invited Oral Presentation], Formative Assessment: An Empowering Tool for Students and Educators, Online . [Details]
(2011)
Facilitate International Conference 'Problem Based Learning (PBL) Today and Tomorrow',
Lisa Dunne and Cathy O'Kelly (2011) Presentation of problem based learning in action at IT Sligo. [Invited Oral Presentation], Facilitate International Conference 'Problem Based Learning (PBL) Today and Tomorrow', Trinity College Dublin . [Details]
(2009)
Staff Development Day - IT Sligo,
Lisa Dunne and Cathy O'Kelly (2009) Presentation of the use of project based learning at IT Sligo. [Invited Oral Presentation], Staff Development Day - IT Sligo, IT Sligo . [Details]
(2008)
LIN 2008 Fostering a Student Centered Learning Experience,
Lisa Dunne and Cathy O'Kelly (2008) An oral presentation on the experience of using project based learning at IT Sligo. [Invited Oral Presentation], LIN 2008 Fostering a Student Centered Learning Experience, Athlone, Co. Westmeath . [Details]
| | Year | Title | Awarding Body |
| --- | --- | --- | --- |
| | 2003 | MSc in Strategic Management (1st) | DIT |
| | 2000 | BA in International Business and Languages (2:1) | Dublin City University |
| | Employer | Position | From / To |
| --- | --- | --- | --- |
| | Mercer Human Resource Consulting | Trainee Consultant | 01-SEP-00 / 31-DEC-03 |
| | A&L Goodbody Consulting | Management Consultant | 01-SEP-04 / 31-AUG-06 |
| | Language | Reading | Writing | Speaking |
| --- | --- | --- | --- | --- |
| | French | Functional | Functional | Functional |
| | German | Basic | Basic | Basic |