Dr Nikolay Solovyev
Jt Assistant Lecturer
Jt Assistant Lecturer
Address

E: solovyev.nikolay@itsligo.ie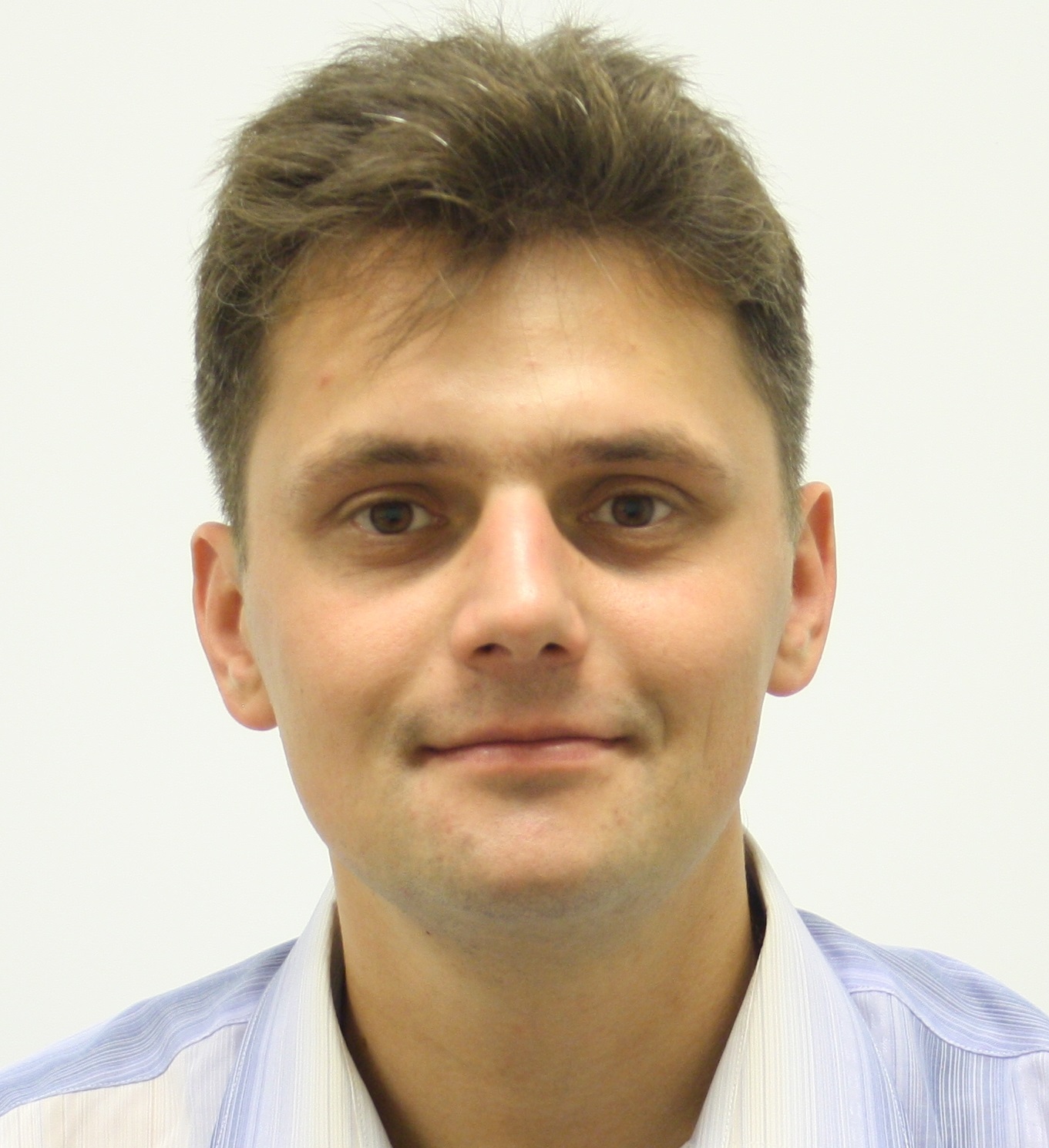 Born 1986 in Leningrad, USSR. 2009 graduated from Saint Petersburg State University with a diploma in Chemistry and focus on Analytical Chemistry. In 2012 acquired a Ph.D. degree in Analytical Chemistry from the same University. After that, worked at St. Petersburg State University (Russian Federation) and Ghent University (Belgium) as a non-tenure Lecturer and Postdoctoral Fellow, respectively. Nikolay also was a visiting scientist at Helmholtz Center Munich – German Research Center for Environmental Health (Germany) and SAS Trace Element Laboratory, Royal Surrey County Hospital NHS Foundation Trust (UK).
In 2017, he acquired a Heinz-Zumkley Prize from the German Society for Minerals and Trace Elements for the research on the role of selenium species in neurodegeneration. Member of the Royal Society of Chemistry and German Society for Minerals and Trace Elements.
Joined IT Sligo, the department of Life Science, in December 2019 as an Assistant Lecturer.
ORCiD:
https://orcid.org/0000-0002-6217-6963
Inorganic analysis; trace elements; mass spectrometry; atomic spectrometry; speciation analysis; brain metal homeostasis; brain diseases; epidemiology
 
Year
Publication
(2021)
'Cu, Fe and Zn isotope ratios in murine Alzheimer's disease models suggest specific signatures of amyloidogenesis and tauopathy'
Solovyev, Nikolay,El-Khatib, Ahmed H.,Costas-Rodríguez, Marta,Schwab, Karima,Griffin, Elizabeth,Raab, Andrea,Platt, Bettina,Theuring, Franz,Vogl, Jochen,Vanhaecke, Frank (2021) 'Cu, Fe and Zn isotope ratios in murine Alzheimer's disease models suggest specific signatures of amyloidogenesis and tauopathy'. Journal of Biological Chemistry, [Details]
(2021)
'Modification approaches to enhance dehydration properties of sodium alginate-based pervaporation membranes'
Dmitrenko, M.,Liamin, V.,Kuzminova, A.,Lahderanta, E.,Solovyev, N.,Penkova, A. (2021) 'Modification approaches to enhance dehydration properties of sodium alginate-based pervaporation membranes'. Membranes, 11 (4) [Details]
(2021)
'New possibilities for the determination of volatile organic compounds by their molecular ions in air using µs-pulsed gd tofms'
Gubal, A.,Chuchina, V.,Lyalkin, Y.,Ivanenko, N.,Solovyev, N.,Stroganov, A.,Ganeev, A. (2021) 'New possibilities for the determination of volatile organic compounds by their molecular ions in air using µs-pulsed gd tofms'. Atomic Spectroscopy, 42 (3):120-127 [Details]
(2021)
'Sustainable composite pervaporation membranes based on sodium alginate modified by metal organic frameworks for dehydration of isopropanol'
Kuzminova, Anna I.,Dmitrenko, Mariia E.,Poloneeva, Daria Y.,Selyutin, Artem A.,Mazur, Anton S.,Emeline, Alexei V.,Mikhailovskii, Vladimir Y.,Solovyev, Nikolay D.,Ermakov, Sergey S.,Penkova, Anastasia V. (2021) 'Sustainable composite pervaporation membranes based on sodium alginate modified by metal organic frameworks for dehydration of isopropanol'. Journal of Membrane Science, 626 [Details]
(2021)
'Selenium at the Neural Barriers: A Review'
Solovyev, Nikolay and Drobyshev, Evgenii and Blume, Bastian and Michalke, Bernhard (2021) 'Selenium at the Neural Barriers: A Review'. Frontiers in Neuroscience, 15 [DOI] [Details]
(2020)
'MASS SPECTROMETRY-BASED TECHNIQUES FOR DIRECT QUANTIFICATION OF HIGH IONIZATION ENERGY ELEMENTS IN SOLID MATERIALS¿CHALLENGES AND PERSPECTIVES'
Gubal, A.,Chuchina, V.,Sorokina, A.,Solovyev, N.,Ganeev, A. (2020) 'MASS SPECTROMETRY-BASED TECHNIQUES FOR DIRECT QUANTIFICATION OF HIGH IONIZATION ENERGY ELEMENTS IN SOLID MATERIALS¿CHALLENGES AND PERSPECTIVES'. Mass Spectrometry Reviews, [Details]
(2020)
'A study of matrix and admixture elements in fluorine-rich ionic conductors by pulsed glow discharge mass spectrometry'
Chuchina, V.,Gubal, A.,Lyalkin, Y.,Glumov, O.,Trefilov, I.,Sorokina, A.,Savinov, S.,Solovyev, N.,Ganeev, A. (2020) 'A study of matrix and admixture elements in fluorine-rich ionic conductors by pulsed glow discharge mass spectrometry'. Rapid Communications in Mass Spectrometry, 34 (11) [Details]
(2020)
'Application of glow discharge mass spectrometry for the monitoring of dopant distribution in optical crystals grown by tssg method'
Gubal, A.,Chuchina, V.,Trefilov, I.,Glumov, O.,Yakobson, V.,Titov, A.,Solovyev, N.,Ganeev, A. (2020) 'Application of glow discharge mass spectrometry for the monitoring of dopant distribution in optical crystals grown by tssg method'. Crystals, 10 (6) [Details]
(2020)
'Selenoprotein P and its potential role in Alzheimer's disease'
Nikolay Solovyev (2020) 'Selenoprotein P and its potential role in Alzheimer's disease'. HORMONES-INTERNATIONAL JOURNAL OF ENDOCRINOLOGY AND METABOLISM, 19 (1):73-79 [DOI] [Details]
(2020)
'Microsecond pulsed glow discharge in copper hollow cathode reveals a new approach to ionization and determination of volatile organic compounds'
Gubal, A.,Chuchina, V.,Ivanenko, N.,Qian, R.,Solovyev, N.,Ganeev, A. (2020) 'Microsecond pulsed glow discharge in copper hollow cathode reveals a new approach to ionization and determination of volatile organic compounds'. Spectrochimica Acta - Part B Atomic Spectroscopy, 173 [Details]
(2020)
'Modeling of chemoperfusion vs. intravenous administration of cisplatin in wistar rats: adsorption and tissue distribution'
Kireeva, G.,Kruglov, S.,Maydin, M.,Gubareva, E.,Fedoros, E.,Zubakina, E.,Ivanenko, N.,Bezruchko, M.,Solovyev, N. (2020) 'Modeling of chemoperfusion vs. intravenous administration of cisplatin in wistar rats: adsorption and tissue distribution'. Molecules, 25 (20) [Details]
(2020)
'Biomedical copper speciation in relation to Wilson's disease using strong anion exchange chromatography coupled to triple quadrupole inductively coupled plasma mass spectrometry'
Solovyev, N.,Ala, A.,Schilsky, M.,Mills, C.,Willis, K.,Harrington, C.F. (2020) 'Biomedical copper speciation in relation to Wilson's disease using strong anion exchange chromatography coupled to triple quadrupole inductively coupled plasma mass spectrometry'. Analytica Chimica Acta, 1098 :27-36 [Details]
(2020)
'The study of levels from redox-active elements in cerebrospinal fluid of amyotrophic lateral sclerosis patients carrying disease-related gene mutations shows potential copper dyshomeostasis'
Violi, F.,Solovyev, N.,Vinceti, M.,Mandrioli, J.,Lucio, M.,Michalke, B. (2020) 'The study of levels from redox-active elements in cerebrospinal fluid of amyotrophic lateral sclerosis patients carrying disease-related gene mutations shows potential copper dyshomeostasis'. Metallomics, 12 (5):668-681 [Details]
(2020)
'Depth profiling by pulsed glow discharge time-of-flight mass spectrometry with a combined hollow cathode cell'
Gubal, A.,Chuchina, V.,Lyalkin, Y.,Mikhailovskii, V.,Yakobson, V.,Solovyev, N.,Ganeev, A. (2020) 'Depth profiling by pulsed glow discharge time-of-flight mass spectrometry with a combined hollow cathode cell'. Journal of Analytical Atomic Spectrometry, 35 (8):1587-1596 [Details]
(2019)
'Selenium and iodine in diabetes mellitus with a focus on the interplay and speciation of the elements'
Solovyev, N.,Vanhaecke, F.,Michalke, B. (2019) 'Selenium and iodine in diabetes mellitus with a focus on the interplay and speciation of the elements'. Journal of Trace Elements in Medicine and Biology, 56 :69-80 [Details]
(2019)
'Mass spectrometry based proteomic approach for the screening of butyrylcholinesterase adduct formation with organophosphates'
Dubrovskii, Y.,Murashko, E.,Chuprina, O.,Beltyukov, P.,Radilov, A.,Solovyev, N.,Babakov, V. (2019) 'Mass spectrometry based proteomic approach for the screening of butyrylcholinesterase adduct formation with organophosphates'. Talanta, 197 :374-382 [Details]
(2019)
'Neon plasma for effective ionisation of oxygen and fluorine in pulsed glow discharge-high ionisation energy elements' quantification in potassium titanyl phosphate single crystals'
Ganeev, A.,Gubal, A.,Chuchina, V.,Lyalkin, Y.,Glumov, O.,Yakobson, V.,Solovyev, N. (2019) 'Neon plasma for effective ionisation of oxygen and fluorine in pulsed glow discharge-high ionisation energy elements' quantification in potassium titanyl phosphate single crystals'. Journal of Analytical Atomic Spectrometry, 34 (3):588-597 [Details]
(2019)
'Cellular and sub-cellular Cu isotope fractionation in the human neuroblastoma SH-SY5Y cell line: proliferating versus neuron-like cells'
Costas-Rodríguez, M.,Colina-Vegas, L.,Solovyev, N.,De Wever, O.,Vanhaecke, F. (2019) 'Cellular and sub-cellular Cu isotope fractionation in the human neuroblastoma SH-SY5Y cell line: proliferating versus neuron-like cells'. Analytical and Bioanalytical Chemistry, 411 (19):4963-4971 [Details]
(2019)
'The development and study of novel membrane materials based on polyphenylene isophthalamide - Pluronic F127 composite'
Dmitrenko, M.E.,Penkova, A.V.,Atta, R.R.,Zolotarev, A.A.,Plisko, T.V.,Mazur, A.S.,Solovyev, N.D.,Ermakov, S.S. (2019) 'The development and study of novel membrane materials based on polyphenylene isophthalamide - Pluronic F127 composite'. Materials and Design, 165 [Details]
(2019)
'Biomedical copper speciation in relation to Wilson's disease using strong anion exchange chromatography coupled to triple quadrupole inductively coupled plasma mass spectrometry'
Solovyev, N.,Ala, A.,Schilsky, M.,Mills, C.,Willis, K.,Harrington, C.F. (2019) 'Biomedical copper speciation in relation to Wilson's disease using strong anion exchange chromatography coupled to triple quadrupole inductively coupled plasma mass spectrometry'. Analytica Chimica Acta, [Details]
(2019)
'Selenoprotein P and its potential role in Alzheimer¿s disease'
Solovyev, N. (2019) 'Selenoprotein P and its potential role in Alzheimer¿s disease'. Hormones, [Details]
(2019)
'New insight in beryllium toxicity excluding exposure to beryllium-containing dust: accumulation patterns, target organs, and elimination'
Drobyshev, E.,Kybarskaya, L.,Dagaev, S.,Solovyev, N. (2019) 'New insight in beryllium toxicity excluding exposure to beryllium-containing dust: accumulation patterns, target organs, and elimination'. Archives of Toxicology, [Details]
(2019)
'Direct Quantification of Major and Trace Elements in Geological Samples by Time-of-Flight Mass Spectrometry with a Pulsed Glow Discharge'
Ganeev, A.,Titova, A.,Korotetski, B.,Gubal, A.,Solovyev, N.,Vyacheslavov, A.,Iakovleva, E.,Sillanpää, M. (2019) 'Direct Quantification of Major and Trace Elements in Geological Samples by Time-of-Flight Mass Spectrometry with a Pulsed Glow Discharge'. Analytical Letters, 52 (4):671-684 [Details]
(2019)
'Hollow Cathode and New Related Analytical Methods'
Ganeev, A.A.,Drobyshev, A.I.,Gubal, A.R.,Solovyev, N.D.,Chuchina, V.A.,Ivanenko, N.B.,Kononov, A.S.,Titova, A.D.,Gorbunov, I.S. (2019) 'Hollow Cathode and New Related Analytical Methods'. Journal of Analytical Chemistry, 74 (10):975-981 [Details]
(2018)
'Pulsed glow discharge enables direct mass spectrometric measurement of fluorine in crystal materials ¿ Fluorine quantification and depth profiling in fluorine doped potassium titanyl phosphate'
Bodnar, V.,Ganeev, A.,Gubal, A.,Solovyev, N.,Glumov, O.,Yakobson, V.,Murin, I. (2018) 'Pulsed glow discharge enables direct mass spectrometric measurement of fluorine in crystal materials ¿ Fluorine quantification and depth profiling in fluorine doped potassium titanyl phosphate'. Spectrochimica Acta - Part B Atomic Spectroscopy, 145 :20-28 [Details]
(2018)
'Accumulation Patterns of Sub-chronic Aluminum Toxicity Model After Gastrointestinal Administration in Rats'
Drobyshev, E.J.,Solovyev, N.D.,Gorokhovskiy, B.M.,Kashuro, V.A. (2018) 'Accumulation Patterns of Sub-chronic Aluminum Toxicity Model After Gastrointestinal Administration in Rats'. Biological Trace Element Research, 185 (2):384-394 [Details]
(2018)
'The importance of speciation analysis in neurodegeneration research'
Michalke, B.,Willkommen, D.,Drobyshev, E.,Solovyev, N. (2018) 'The importance of speciation analysis in neurodegeneration research'. TrAC - Trends in Analytical Chemistry, 104 :160-170 [Details]
(2018)
'Selenium-rich mushrooms cultivation on a wheat straw substrate from seleniferous area in Punjab, India'
Solovyev, N.,Prakash, N.T.,Bhatia, P.,Prakash, R.,Drobyshev, E.,Michalke, B. (2018) 'Selenium-rich mushrooms cultivation on a wheat straw substrate from seleniferous area in Punjab, India'. Journal of Trace Elements in Medicine and Biology, 50 :362-366 [Details]
(2018)
'Selenium, selenoprotein P, and Alzheimer's disease: is there a link?'
Solovyev, N.,Drobyshev, E.,Bjørklund, G.,Dubrovskii, Y.,Lysiuk, R.,Rayman, M.P. (2018) 'Selenium, selenoprotein P, and Alzheimer's disease: is there a link?'. Free Radical Biology and Medicine, 127 :124-133 [Details]
(2018)
'Direct determination of oxygen and other elements in non-conducting crystal materials by pulsed glow discharge time-of-flight mass spectrometry with potassium titanyl phosphate as an example'
Gubal, A.,Ganeev, A.,Bodnar, V.,Solovyev, N.,Lyalkin, Y.,Glumov, O.,Yakobson, V. (2018) 'Direct determination of oxygen and other elements in non-conducting crystal materials by pulsed glow discharge time-of-flight mass spectrometry with potassium titanyl phosphate as an example'. Vacuum, 153 :248-253 [Details]
(2018)
'Analysis of exhaled air for early-stage diagnosis of lung cancer: Opportunities and challenges'
Ganeev, A.A.,Gubal, A.R.,Lukyanov, G.N.,Arseniev, A.I.,Barchuk, A.A.,Jahatspanian, I.E.,Gorbunov, I.S.,Rassadina, A.A.,Nemets, V.M.,Nefedov, A.O.,Korotetsky, B.A.,Solovyev, N.D.,Iakovleva, E.,Ivanenko, N.B.,Kononov, A.S.,Sillanpaa, M.,Seeger, T. (2018) 'Analysis of exhaled air for early-stage diagnosis of lung cancer: Opportunities and challenges'. Russian Chemical Reviews, 87 (9):904-921 [Details]
(2018)
'The formation of an oscillating system during the sputtering of sapphire single crystal with pulsed glow discharge'
Gubal, A.,Ganeev, A.,Solovyev, N.,Gubal, N.,Korotetski, B.,Bodnar, V.,Nemets, V. (2018) 'The formation of an oscillating system during the sputtering of sapphire single crystal with pulsed glow discharge'. Solid State Sciences, 83 :49-55 [Details]
(2017)
'Direct isotope analysis of Chernobyl microparticles using time-of-flight mass spectrometry with pulsed glow discharge'
Ganeev, A.,Gubal, A.,Korotetski, B.,Bogdanova, O.,Burakov, B.,Titova, A.,Solovyev, N.,Ivanenko, N.,Drobyshev, E.,Iakovleva, E.,Sillanpää, M. (2017) 'Direct isotope analysis of Chernobyl microparticles using time-of-flight mass spectrometry with pulsed glow discharge'. Microchemical Journal, 132 :286-292 [Details]
(2017)
'Anticancer activity and tissue distribution of platinum (II) complex with lignin-derived polymer of benzene-poly-carboxylic acids'
Solovyev, N.D.,Fedoros, E.I.,Drobyshev, E.J.,Ivanenko, N.B.,Pigarev, S.E.,Tyndyk, M.L.,Anisimov, V.N.,Vilpan, Y.A.,Panchenko, A.V. (2017) 'Anticancer activity and tissue distribution of platinum (II) complex with lignin-derived polymer of benzene-poly-carboxylic acids'. Journal of Trace Elements in Medicine and Biology, 43 :72-79 [Details]
(2017)
'Trace element biomonitoring in hair of school children from a polluted area by sector field inductively coupled plasma mass spectrometry'
Drobyshev, E.J.,Solovyev, N.D.,Ivanenko, N.B.,Kombarova, M.Y.,Ganeev, A.A. (2017) 'Trace element biomonitoring in hair of school children from a polluted area by sector field inductively coupled plasma mass spectrometry'. Journal of Trace Elements in Medicine and Biology, 39 :14-20 [Details]
(2017)
'Elevated Levels of Selenium Species in Cerebrospinal Fluid of Amyotrophic Lateral Sclerosis Patients with Disease-Associated Gene Mutations'
Mandrioli, J.,Michalke, B.,Solovyev, N.,Grill, P.,Violi, F.,Lunetta, C.,Conte, A.,Sansone, V.A.,Sabatelli, M.,Vinceti, M. (2017) 'Elevated Levels of Selenium Species in Cerebrospinal Fluid of Amyotrophic Lateral Sclerosis Patients with Disease-Associated Gene Mutations'. Neurodegenerative Diseases, 17 (4-5):171-180 [Details]
(2017)
'Redox speciation of iron, manganese, and copper in cerebrospinal fluid by strong cation exchange chromatography ¿ sector field inductively coupled plasma mass spectrometry'
Solovyev, N.,Vinceti, M.,Grill, P.,Mandrioli, J.,Michalke, B. (2017) 'Redox speciation of iron, manganese, and copper in cerebrospinal fluid by strong cation exchange chromatography ¿ sector field inductively coupled plasma mass spectrometry'. Analytica Chimica Acta, 973 :25-33 [Details]
(2016)
'Sample preparation for cadmium quantification in sunflower (Heliánthus ánnuus) seeds using anodic stripping voltammetry'
Zubakina, E.A.,Solovyev, N.D.,Savinkova, E.S.,Slesar, N.I. (2016) 'Sample preparation for cadmium quantification in sunflower (Heliánthus ánnuus) seeds using anodic stripping voltammetry'. Analytical Methods, 8 (2):326-332 [Details]
(2015)
'Direct determination of uranium and thorium in minerals by time-of-flight mass spectrometry with pulsed glow discharge'
Ganeev, A.,Bogdanova, O.,Ivanov, I.,Burakov, B.,Agafonova, N.,Korotetski, B.,Gubal, A.,Solovyev, N.,Iakovleva, E.,Sillanpää, M. (2015) 'Direct determination of uranium and thorium in minerals by time-of-flight mass spectrometry with pulsed glow discharge'. RSC Advances, 5 (99):80901-80910 [Details]
(2015)
'Pharmacokinetics and tissue distribution of novel platinum containing anticancer agent BP-C1 studied in rabbits using sector field inductively coupled plasma mass spectrometry'
Navolotskii, D.V.,Ivanenko, N.B.,Solovyev, N.D.,Fedoros, E.I.,Panchenko, A.V. (2015) 'Pharmacokinetics and tissue distribution of novel platinum containing anticancer agent BP-C1 studied in rabbits using sector field inductively coupled plasma mass spectrometry'. Drug Testing and Analysis, 7 (9):737-744 [Details]
(2015)
'Importance of selenium and selenoprotein for brain function: From antioxidant protection to neuronal signalling'
Solovyev, N.D. (2015) 'Importance of selenium and selenoprotein for brain function: From antioxidant protection to neuronal signalling'. Journal of Inorganic Biochemistry, 153 :1-12 [Details]
(2014)
'Determination of Al, Be, Cd, Co, Cr, Mn, Ni, Pb, Se and Tl in whole blood by atomic absorption spectrometry without preliminary sample digestion'
Ivanenko, N.B.,Ivanenko, A.A.,Solovyev, N.D.,Navolotskii, D.V.,Pavlova, O.V.,Ganeev, A.A. (2014) 'Determination of Al, Be, Cd, Co, Cr, Mn, Ni, Pb, Se and Tl in whole blood by atomic absorption spectrometry without preliminary sample digestion'. Biomeditsinskaya Khimiya, 60 (3):378-388 [Details]
(2014)
'Biological monitoring of arsenic pollution based on whole blood arsenic atomic absorption assessment with in situ hydride trapping'
Ivanenko, N.B.,Solovyev, N.D.,Ivanenko, A.A.,Navolotskii, D.V. (2014) 'Biological monitoring of arsenic pollution based on whole blood arsenic atomic absorption assessment with in situ hydride trapping'. Journal of Analytical Atomic Spectrometry, 29 (10):1850-1857 [Details]
(2013)
'Selenium speciation in paired serum and cerebrospinal fluid samples'
Solovyev, N.,Berthele, A.,Michalke, B. (2013) 'Selenium speciation in paired serum and cerebrospinal fluid samples'. Analytical and Bioanalytical Chemistry, 405 (6):1875-1884 [Details]
(2013)
'Cerebrospinal fluid of newly diagnosed amyotrophic lateral sclerosis patients exhibits abnormal levels of selenium species including elevated selenite'
Vinceti, M.,Solovyev, N.,Mandrioli, J.,Crespi, C.M.,Bonvicini, F.,Arcolin, E.,Georgoulopoulou, E.,Michalke, B. (2013) 'Cerebrospinal fluid of newly diagnosed amyotrophic lateral sclerosis patients exhibits abnormal levels of selenium species including elevated selenite'. NeuroToxicology, 38 :25-32 [Details]
(2013)
'Biomonitoring of 20 trace elements in blood and urine of occupationally exposed workers by sector field inductively coupled plasma mass spectrometry'
Ivanenko, N.B.,Ivanenko, A.A.,Solovyev, N.D.,Zeimal, A.E.,Navolotskii, D.V.,Drobyshev, E.J. (2013) 'Biomonitoring of 20 trace elements in blood and urine of occupationally exposed workers by sector field inductively coupled plasma mass spectrometry'. Talanta, 116 :764-769 [Details]
(2012)
'Application of zeeman graphite furnace atomic absorption spectrometry with high-frequency modulation polarization for the direct determination of aluminum, beryllium, cadmium, chromium, mercury, manganese, nickel, lead, and thallium in human blood'
Ivanenko, N.B.,Solovyev, N.D.,Ivanenko, A.A.,Ganeev, A.A. (2012) 'Application of zeeman graphite furnace atomic absorption spectrometry with high-frequency modulation polarization for the direct determination of aluminum, beryllium, cadmium, chromium, mercury, manganese, nickel, lead, and thallium in human blood'. Archives of Environmental Contamination and Toxicology, 63 (3):299-308 [Details]
(2011)
'Determination of trace elements in biological fluids'
Ivanenko, N.B.,Ganeev, A.A.,Solovyev, N.D.,Moskvin, L.N. (2011) 'Determination of trace elements in biological fluids'. Journal of Analytical Chemistry, 66 (9):784-799 [Details]
(2011)
'Whole blood thallium determination by GFAAS with high-frequency modulation polarization Zeeman effect background correction'
Solovyev, N.D.,Ivanenko, N.B.,Ivanenko, A.A. (2011) 'Whole blood thallium determination by GFAAS with high-frequency modulation polarization Zeeman effect background correction'. Biological Trace Element Research, 143 (1):591-599 [Details]
| | Year | Title | Awarding Body |
| --- | --- | --- | --- |
| | 2017 | Heinz-Zumkley-Prize | German Society of Minerals and Trace Elements (GMS) |
Professional Associations
| | Association | Function | From / To |
| --- | --- | --- | --- |
| | Royal Society of Chemistry | Member | 24-JUN-14 / 31-DEC-25 |
| | German Society for Minerals and Trace Elements | Member | 01-JAN-16 / |
|   | Patent Number | Title | Granted |
| --- | --- | --- | --- |
| | RU 2641380 | Method for beryllium intoxication simulation | 31-OCT-16 |
| | Employer | Position | From / To |
| --- | --- | --- | --- |
| | St. Petersburg State University | Lecturer (non-tenure) | 01-SEP-14 / 31-AUG-18 |
| | Ghent University | Postdoc | 01-SEP-18 / 30-SEP-19 |
| | IT Sligo | Assistant Lecturer | 02-DEC-19 / |
| | Institute of Toxicology of Federal Medico-Biological Agency | Research engineer | 10-JUN-08 / 29-AUG-14 |
| | Year | Institution | Qualification | Subject |
| --- | --- | --- | --- | --- |
| | 2012 | St. Petersburg State University | PhD | Analytical Chemistry |
| | 2009 | St. Petersburg State University | Diploma | Chemistry |
| | Journal | Role |
| --- | --- | --- |
| | Analytica Chimica Acta | Reviewer |
| | Analytical Chemistry | Reviewer |
| | Nutrients | Reviewer |
| | Talanta | Reviewer |
| | Analytical Letters | Reviewer |
Analytical Chemistry
Physical Chemistry
Pharmaceutical Chemistry
Biochemistry
|   | Term (ID)) | Title | Link | Subject |
| --- | --- | --- | --- | --- |
| | 202000 | ADVANCED CHEMISTRY | 32720 | ADVANCED CHEMISTRY |
| | 202000 | Biomedical Science Laboratory | 38363 | Biomedical Science Laboratory |
| | 202000 | ACTIVE INGREDIENT SYNTHESIS | 42928 | ACTIVE INGREDIENT SYNTHESIS |
| | 202000 | PHYSICAL CHEMISTRY | 34840 | PHYSICAL CHEMISTRY |
| | 202000 | PHARMACEUTICAL ANALYTICAL METH | 42943 | PHARMACEUTICAL ANALYTICAL METH |
|   | Name | Organisation / Institute | Country |
| --- | --- | --- | --- |
| | Yaroslav Dubrovskii | Almazov Research Medical Centre | RUSSIA |
| | Anna Gubal | St. Petersburg State University | RUSSIA |
| | Chris Harrington | SAS Trace Element Laboratory, Royal Surrey County Hospital | UNITED KINGDOM |
| | Bernhard Michalke | Helmholtz Zentrum Muenchen | GERMANY |