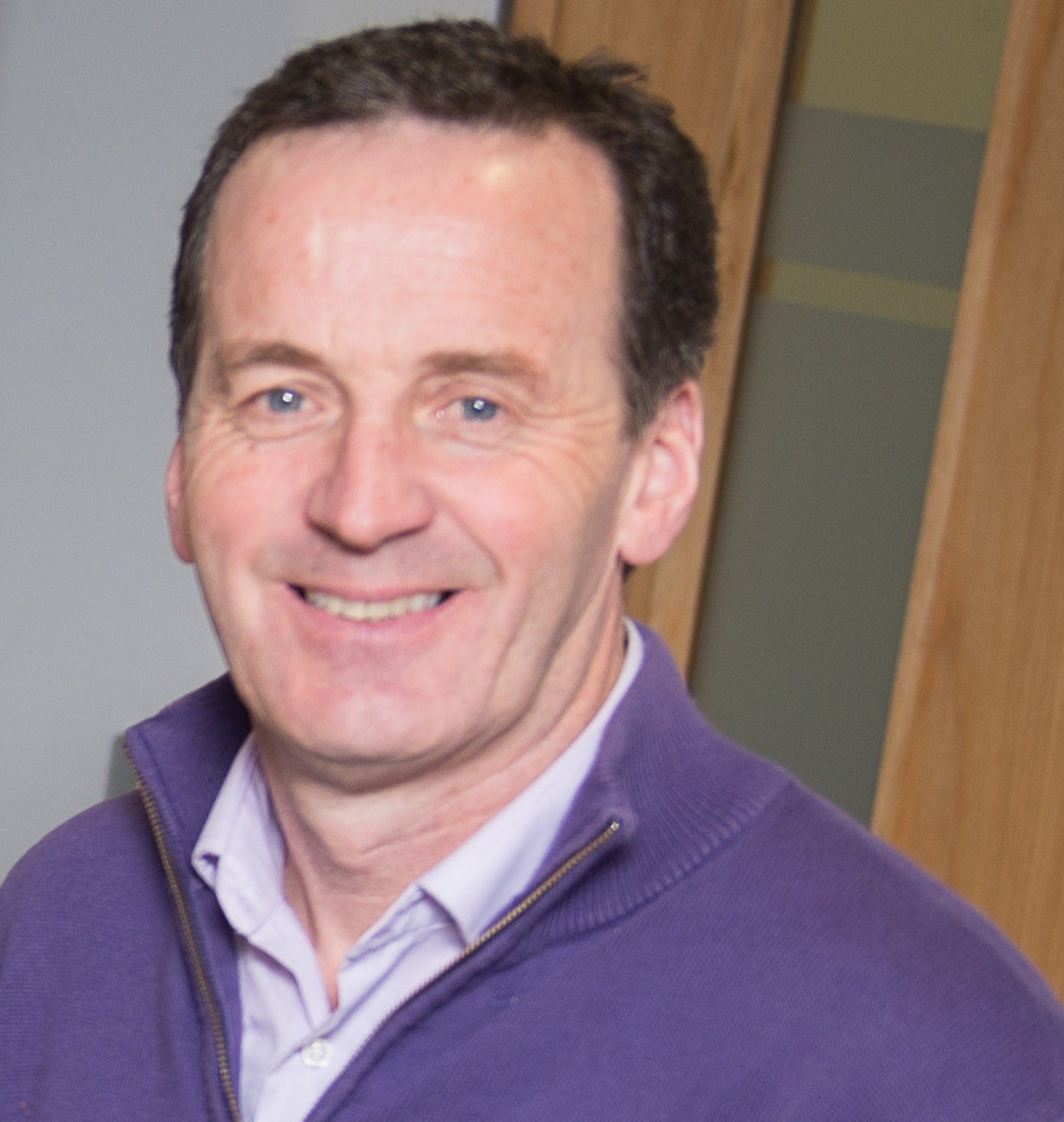 Roddy Gaynor is a lecturer in Business of Sport Studies at the Institute of Technology, Sligo, a position he has held since January 2000. His main areas of expertise are in relation to sports planning and strategy; sport policy and development; and sports management and marketing.
In addition to his lecturing role at I T Sligo he is also actively involved with the following: Academic Council; Sports Scholarship Committee; Student Finance Committee; Institute Athletics Club and is the recognised public relations advisor in relation to all matters of sport.
Roddy has recently stepped down as Chairman of the Bachelor Business (Recreation & Leisure) Programme Board, a role he maintained for 15 years. He continues to play an active role in collaborating with community sporting bodies throughout the region in assisting with sport development strategies.

Roddy previously worked in the Irish sports industry for 18 years, having been involved at local, regional and national level. Having commenced his career in the area of sports facility management, he was then appointed as Chief Executive of the Institute of Leisure and Amenity Management (ILAM Ireland), a role he maintained from 1989 to 1999. ILAM Ireland was the national body put in place by the Minister for Sport with regard to the development of the Irish sports facilities sector.
During his time with ILAM Ireland, he was actively involved in planning and development of national sports policy and strategy in conjunction with the Minister for Sport and the Irish Sports Council. He was also the retained advisor to three different Ministers for Sport in relation to sports facilities planning and management in Ireland.
While with ILAM Ireland, Roddy also provided a key leadership role to the emerging Irish Leisure industry in respect of the development of industry agreed standards, the coordination of a professional development programme and the establishment of a professional network for all leisure facility operators. He also established a consulting company Park Leisure Ltd. that provided a range of expert advice to the public and private sector in respect of facility planning. On a personal level, he has been involved with 26 different local authorities and over 40 community groups and sports clubs in advising regarding all aspects of leisure facility planning, management and sport strategy.
In addition to managing the affairs of ILAM (Ireland) he was involved in:
advising the Minister for Sport and the Sports Section of the Department of Education on sports facility planning and management from 1990 to 1999;
the development of Ireland¿s first National Sports Strategy (Targeting Sporting Change) in 1997, where he was chairman the Sports Facilities Planning Committee;
As project manager of the National Leisure Facilities Operation Standards Working Group in 1998;
Member of the Irish Sports Council, People with a Disability in Sport Taskforce and chairman of its facilities review group in 1996;
Board member of The Irish Sports Council 1992 to 1999.
Education
Roddy holds a Masters of Business Administration which he received from The Open University in the United Kingdom in1998. He previously was awarded a Bachelor Science in Education (Physical Education) from Pittsburg State University, USA in1982 where he was on studying on an athletics scholarship.