Shirley Mc Kenna
Jt Lecturer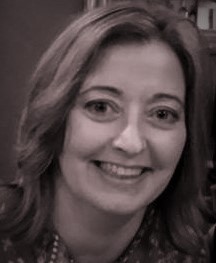 Before embarking upon a career in the third-level sector, Shirley spent five productive years as programme coordinator for Sport, Leisure & Tourism at Monaghan Institute of Further Education & Training. Upon completion of an MSc. in Sport & Exercise Science at the University of Ulster, she moved West to take up a lecturing post at ATU Sligo campus in 1999.

For thirteen years, Shirley was responsible for coordinating student work placements and in 2008 she successfully led an audit process which secured ATU Sligo as an industry-accredited training provider for fitness trainer qualifications. In the role of programme chairperson from 2015 to 2018, she spearheaded the restructuring of the Level 7 Sports Degree and the development of a new accelerated 3-year Honours Degree in Sport with Business.

Fostering links in the community is an integral part of her work and over the years has established strong links with disability service providers in the Sligo area. Two years lecturing on the Solas, 'Training for Success' programme gave her a real insight into the challenges faced by people with epilepsy trying to negotiate the education system. Shirley was also appointed ATU representative to the Board of Directors of Sligo Sport and Recreation Partnership in 2016 and served for a three-year period.

In 2016, she was employed as an external examiner for the BA in Outdoor Education & Leisure at GMIT and was recently appointed external examiner with Dundalk IT for the BA in Sport, Exercise and Enterprise.

Lecturing in the areas of exercise physiology, fitness and health and supervising undergraduate research students constitutes the bulk of her work at ATU Sligo.