MR Steve Tonry
Jt Lecturer
Lecturer
Environmental Science
B2040
Department of Environmental Science
Ash Lane
IT Sligo
Sligo

T: +353 (0)71 9305639
E: tonry.steve@itsligo.ie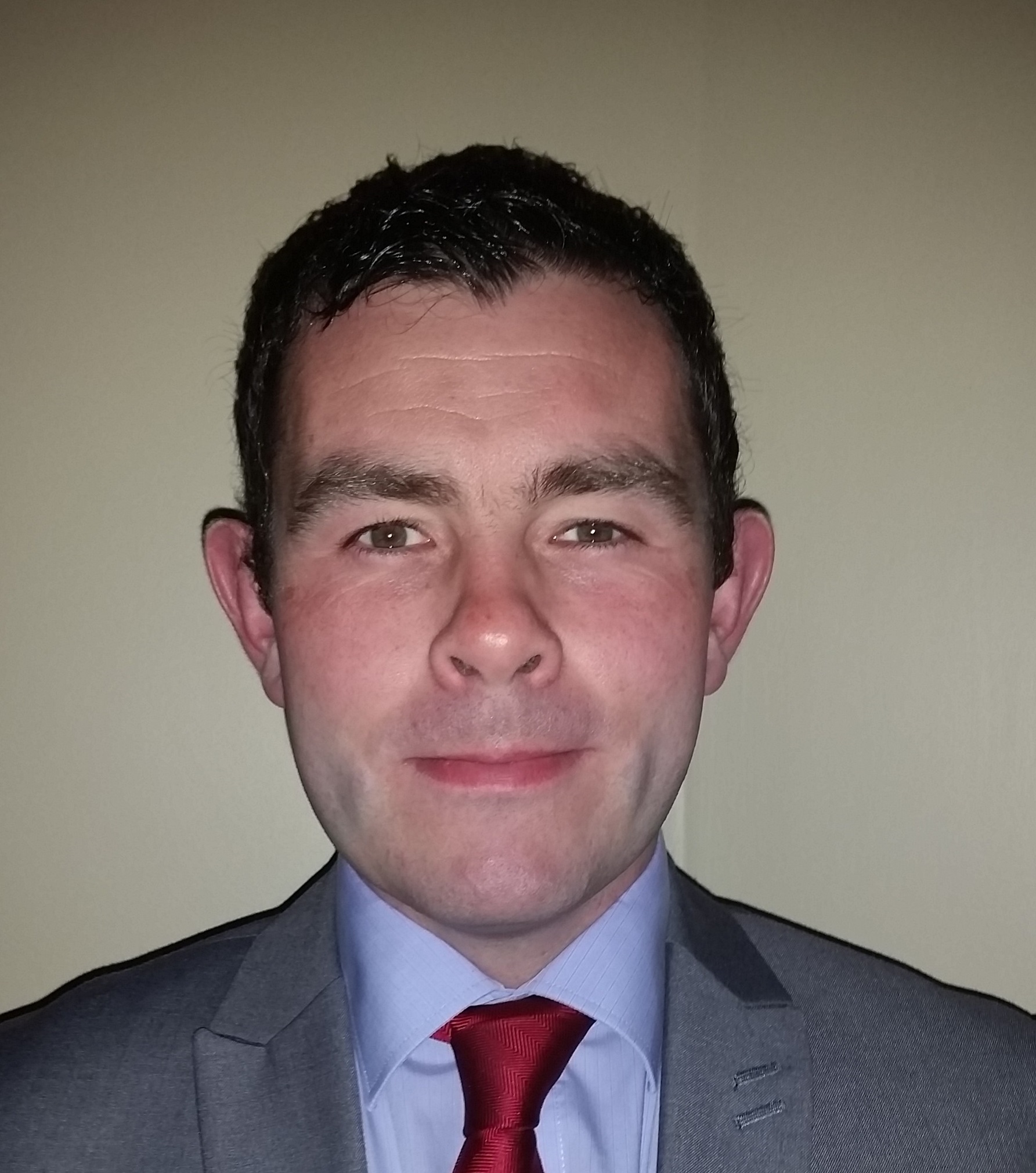 Researcher and Lecturer at IT Sligo (October 2010 to present).
Energy & Climate Change Researcher & Lecturer.
Member of CERIS (Centre for Environmental Research Innovation and Sustainability Research) Steering Committee at IT Sligo.
Course Developer and Coordinator: B.Sc.(Hons) Environmental Management (Online).
Course Coordinator: M.Sc Environmental Health & Safety Management (Online).
In 2015 Steve was appointed by the Brazilian Government to serve as a reviewer for research proposals submitted to their INCT Program (acronym for National Institutes of Science and Technology, in Portuguese). This is the most important Brazilian funding program for basic and applied research. The appointment involves reviewing proposals in the area of Environmental Technologies and Climate Change Mitigation.
Previously: Business Manager Renewable Energy & Environmental Services for Quinn Group, Ireland (2004 - 2010).

Responsible for the delivery and appraisal of Renewable Energy and Environmental Projects.
Co-ordination of EUETS (EU Emissions Trading Scheme) and CCL (Climate Change Levy) schemes for regulated facilities (cement manufacturing).
Responsible for management of operational wind farm sites (2 sites – 54 MW & 13.5 MW).
Responsible for gaining Planning Permissions, connection agreements and all relevant regulatory consents for new projects.
Responsible for managing all environmental issues within the Quinn Group manufacturing divisions.
Liaison with regulatory bodies in the Republic of Ireland, Northern Ireland and UK.
Preparing IPC, IPPC and discharge consent applications.
Preparing Planning Permission applications and the Project Management of EIA.
Implementation of Energy Saving Initiatives with subsequent integration of these procedures into an Energy Management System based on EN 16001

Development, Implementation and monitoring of EMS based on ISO 14001.
Carbon Trading
Renewable Energy
Energy Management
Phycoremediation
Environmental Management
Waste Management
Waste to Energy
 
Year
Publication
(2019)
'The effects of a linked carbon emissions trading scheme for Latin America'
TD Oliveira, AC Gurgel, S Tonry (2019) 'The effects of a linked carbon emissions trading scheme for Latin America'. CLIMATE POLICY, [DOI] [Details]
(2019)
'International Market Mechanisms under the Paris Agreement: a Cooperation between Brazil and Europe'
Thais Oliveira, Angelo Gurgel, Steve Tonry (2019) 'International Market Mechanisms under the Paris Agreement: a Cooperation between Brazil and Europe'. Energy Policy, [Details]
(2017)
'Phycoremediation of landfill leachate with the chlorophyte Chlamydomonas sp. SW15aRL and evaluation of toxicity pre and post treatment'
Andrea Paskuliakova, Ted McGowan, Steve Tonry, Nicolas Touzet (2017) 'Phycoremediation of landfill leachate with the chlorophyte Chlamydomonas sp. SW15aRL and evaluation of toxicity pre and post treatment'. Ecotoxicology and environmental safety, [Details]
(2016)
'Phycoremediation of landfill leachate with chlorophytes: Phosphate a limiting factor on ammonia nitrogen removal'
Andrea Paskuliakova, Steve Tonry, Nicolas Touzet (2016) 'Phycoremediation of landfill leachate with chlorophytes: Phosphate a limiting factor on ammonia nitrogen removal'. Water Research, [DOI] [Details]
Year
Publication
(2018)
3rd Conference of the Hellenic Association of Energy Economics, 2018, Athens, Greece
Thais Oliveira, Angelo Gurgel, Steve Tonry (2018) A Linked Emissions Trading Scheme under alternative scenarios: implications for Europe and Brazil 3rd Conference of the Hellenic Association of Energy Economics, 2018, Athens, Greece [Details]
(2018)
21st Annual Conference on Global Economic Analysis, 2018, Cartagena, Colombia
Thais Oliveira, Angelo Gurgel, Steve Tonry (2018) The effects for Brazil of Linking Emissions Trading Schemes in the context of the Heterogeneity of Trading Partners 21st Annual Conference on Global Economic Analysis, 2018, Cartagena, Colombia [Details]
(2018)
The International society for Ecological Economics 2018 Conference (ISEE 2018), Plueba, Mexico
Thais Oliveira, Angelo Gurgel, Steve Tonry (2018) Joining a carbon-coalition in Latin America: environmental and competitiveness issues The International society for Ecological Economics 2018 Conference (ISEE 2018), Plueba, Mexico [Details]
(2017)
2017 Conference of the Ecomod network
Thais Oliveira, Angelo Gurgel, Steve Tonry (2017) Linking emissions trading schemes: an economic impact assessment for Europe and Brazil using EPPA6 model 2017 Conference of the Ecomod network [Details]
(2017)
XII Conference of the European Society of Ecological Economics
Thais Oliveira, Angelo Gurgel, Steve Tonry (2017) Provisions for international market mechanisms under the Paris Agreement: a cooperative approach XII Conference of the European Society of Ecological Economics [Details]
(2016)
WATER POLLUTION 2016
A. Paskuliakova, Steve Tonry, Nicolas Touzet (2016) Microalgae isolation and selection for the treatment of landfill leachate WATER POLLUTION 2016 [DOI] [Details]
(2015)
International Conference on University-Industry Interaction
John Bartlett · Steve Tonry · Mel Gavin · David Tormey (2015) Fostering an Innovation Culture in SMEs in a Peripheral Region International Conference on University-Industry Interaction [Details]
| | Year | Title | Awarding Body |
| --- | --- | --- | --- |
| | 2016 | Postgraduate Diploma in European Studies | European Institute |
| | 2004 | Master of Science in Environmental, Health & Safety Management | Institute of Technology, Sligo. |
| | 2000 | Bachelor of Agricultural and Environmental Science | University College Dublin |
Energy Management
Climate Science
Environmental Management
Waste Management
Project Management