Course Summary
The aim of this programme is to allow people, with a related undergraduate degree, to gain the qualification, skills and competencies to enter the healthcare work force as a Clinical Measurement Physiologist - performing diagnostics tests for patients, reporting and acting on the outcomes and being part of the interdisciplinary team treating patients. This course was developed in collaboration with the professional body for Clinical Measurement Physiologists, the Irish Institute of Clinical Measurement Science.
There is a strong emphasis on students learning to adopt a patient-centred and professional approach.  Key skills acquired will be the ability to deliver valid clinical diagnostic data to colleagues and patients, broad clinical knowledge, critical thinking and research skills.
For the first time in Ireland this programme will provide the opportunity to train as a Clinical Measurement Physiologist in all five disciplines
Gastro-intestinal
Neurophysiology
Vascular
Respiratory
Cardiology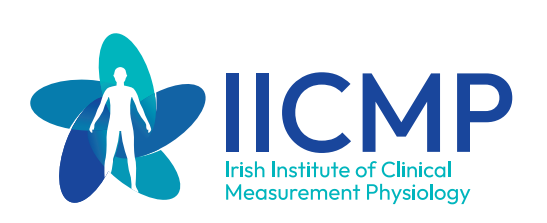 Key Course Information
This 2 year course, has a blended delivery, with one semester being based in ATU Sligo and the other three semesters being on hospital based clinical placements at various locations.  These placements will be supported by a practice placement educator in the hospital site and online lectures and tutorials.  This blended approach to course delivery will utilise the key strengths of ATU Sligo's online learning platforms and expertise as well as giving students a real-world practical element to their learning.
This two year course, with student intake in September, is structured around semesters.  There are two semesters per academic year, and takes a blended approach to delivery.
Semester 1 - (Sept-Dec) will take place in person at the ATU Sligo campus.
Semester 2 - (Jan-Jun) will be hospital based and will encompass two discipline specific clinical placements of 300 hours (each typically achieved over a period of 8-12 weeks)
Semester 3 - (Sept-Dec) will again be hospital based and will encompass another discipline specific clinical placements of 300 hours (again typically achieved over a period of 8-12 weeks)
Semester 4 - (Jan-Jun) will be hospital based and will be a clinical placement 480 hours (typically achieved over 13-17 weeks).  This placement will be in your major discipline - the discipline you will be most likely to work in on graduation
You will be supported on placement by a Practice Educator, based in the hospital department. Additionally, hospital based placements will be supported by weekly online lectures  and tutorials delivered by ATU Sligo staff.  Learning material, lecture notes and additional resources will be uploaded to the programmes Moodle (online learning platform) page.  
Your progress will be assessed through a combination of written exams, case studies and presentations, clinical competencies and project work.
It should be noted that placements may be in any location in Ireland but we will endeavour to consider student circumstances in matching students to placements, whilst ensuring learning objectives are achieved.  Travel and accommodation costs associated with placement are the responsibility of the student.
Course Coordinator
Paul Nolan 
E: paul.nolan@atu.ie
Application Closing Date : 18th August 2023
Entry Requirements
You should apply for this course if you are interested in a career in healthcare diagnostics, heavily involved in patient care as part of the multidisciplinary team
Minimum entry requirements for eligibility to apply include
minimum of a 2:2 Honours Level 8 degree in a relevant area of study.
Prior study to a Level 6/Level 7 in

mathematics
basic science subjects (biology, physics, chemistry) are a requirement in addition to the study of
physiology and anatomy
Transcripts to demonstrate these prior qualifications and levels will be required for the eligibility assessment process.
As places for the course will be linked to placement opportunities they are likely to be limited.  It is anticipated that allocation of places will be competitive, so consideration will be given to classification of Level 8- degree, suitability of prior subjects covered and extent to which these topics were studied.  Additionally, prior work experience or postgraduate experience will be considered.
Garda Vetting is a requirement of this programme and will be compliant with ATU Policies and Procedures.
Placement sites may require students to have vaccinations against specific infectious diseases.
If English is not your first language you will need to provide evidence of your English language proficiency as detailed on our website.  Applicants for this programme should have a minimum IELTS (Academic Version) English Proficiency of 6 overall (or equivalent) with nothing less than 6 in each component.
Career Opportunities
As a graduate you will be able to take up employment as a Clinical Measurement Physiologist.  Clinical Measurement Physiologists are healthcare professionals working directly with patients performing, reporting and acting on diagnostic tests and investigations.  Some Clinical Measurement Physiologists work in invasive areas such as operating theatres.  Most of this work is hospital based but there are increasing opportunities to work in the community with the development of community based diagnostic hubs.
Clinical Measurement Physiologists work in one of five disciplines – Neurology, Respiratory, Vascular, Gastrointestinal and Cardiology and  are a vital part of the interprofessional team looking after patients.  For example eleven of the top twenty acute medical presentations require the skills of at least one of the Clinical Measurement disciplines.  There is a huge demand for this profession, not only in Ireland but also in the UK, Middle East, Australia and New Zealand.  So, with this qualification the world literally is your oyster. 
Some Clinical Measurement Physiologists leave direct clinical practice and work as Technical Consultants or Device Specialists for companies that provide equipment or devices used in diagnosing or treating patients.  These companies place a high value in having Clinical Measurement Physiologists in these roles.
Being an experienced healthcare professional can lead to opportunities in education or leadership positions in health service design and delivery.  Scotland's current Chief Healthcare Science Professions Officer originally started their career in Northern Ireland as a Clinical Physiologist.
Further Study
Many Clinical Measurement Physiologists undergo internationally recognised accreditation in specific procedures or groups of procedures they carry out.  These are mostly run by professional bodies or scientific groups and mostly involve self-directed learning.  Some will undertake MSc or PhD by research in Ireland although some structured programmes are available in the UK.  Working in healthcare will offer a new graduate many opportunities for further study and continuous professional development, which is vital to keep up to date with advancements in technology.
Did you know?
Some of the procedures you will learn about during your studies originate from the late 1800s but are still in use today.  Other newer techniques have only been accepted into routine practice over the last number of years.
This course prepares you to work in an exciting and developing field of healthcare.
We have one of the largest Science schools in Ireland and in 2014 the building was completely revamped. Students have access to high class facilities, hospital standard equipment, and individual lab spaces. As practice placement is a significant element of this course, students will reinforce their learning by doing in a real clinical environment.
Programme Fees
| | |
| --- | --- |
| Academic Year 2023/24 Total Programme Fees: | €13,350 |
| Fees per annum: | €6,675 |
To help make the payment of fees more manageable for students who are self-funding their studies, tuition fees can be paid through payment instalment plans at ATU Sligo. For further information on instalment plans, please visit our Fees and Funding webpage.

If you apply and are approved for an online course at ATU Sligo, you will be required to pay a non-refundable deposit of €250 to secure your place. Your deposit will then be credited against the course fees once you are registered as a student. Students at ATU Sligo are also eligible to claim tax relief at the standard rate for tuition fees.

For further information and guidance about Fees and Funding for online and part-time courses at ATU Sligo, click here.

If you are seeking to take your exams online, and you meet the eligibility criteria (overseas students and those with extenuating circumstances), an additional examinations fee will apply. For further information, please visit our Examinations webpage.