Dr Karen Coughlan
Jt Assistant Lecturer
Jt Assistant Lecturer
Address

E: coughlan.karen@itsligo.ie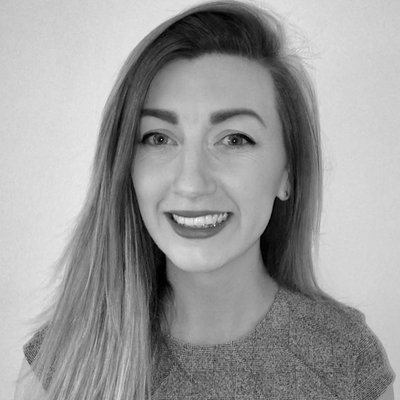 Karen Coughlan received her undergraduate degree in Science, specialising in Human Physiology from Trinity College Dublin in 2010. Following this, she moved to the Royal College of Surgeons and undertook a PhD investigating energy imbalance in Amyotrophic Lateral Sclerosis (ALS), testing AMPK as a novel therapeutic target in mouse models of the disease. In 2014, she began her postdoctoral research fellowship in RCSI to explore Angiogenin as a potential treatment for ALS.

During her time in RCSI she was involved in various teaching activities (laboratory demonstrator, tutorial faciliator and occasional lecturer) and completed a Postgraduate Diploma in Education for Health Professionals. Additionally, she was involved in STEM outreach education in primary schools in Dublin.

From 2016 - 2020 she worked as a Medical Science Liaison in the pharmaceutical industry. Karen joined IT Sligo as an Assistant Lecturer in 2020.
Brain health and ageing, neurodegeneration, cognitive impairment, chronic diseases, disease pathology, preventative lifestyle strategies, pharmacological interventions in disease, mechanisms of action of therapeutic interventions, molecular and cellular actions in health and disease, energy metabolism, inflammation, autophagy.
 
Year
Publication
(2018)
'Pleiotropic activity of systemically delivered angiogenin in the SOD1G93A mouse model'
Crivello M, O'Riordan SL, Woods I, Cannon S, Halang L, Coughlan KS, Hogg MC, Lewandowski SA, Prehn JHM (2018) 'Pleiotropic activity of systemically delivered angiogenin in the SOD1G93A mouse model'. Neuropharmacology, [Details]
(2018)
'Riluzole does not improve lifespan or motor function in three ALS mouse models'
Hogg MC, Halang L, Woods I, Coughlan KS, Prehn JHM. (2018) 'Riluzole does not improve lifespan or motor function in three ALS mouse models'. Amyotroph Lateral Scler, [Details]
(2016)
'A high-fat jelly diet restores bioenergetic balance and extends lifespan in the presence of motor dysfunction and lumbar spinal cord motor neuron loss in TDP-43A315T mutant C57BL6/J mice'
Coughlan KS, Halang L, Woods I, Prehn JH (2016) 'A high-fat jelly diet restores bioenergetic balance and extends lifespan in the presence of motor dysfunction and lumbar spinal cord motor neuron loss in TDP-43A315T mutant C57BL6/J mice'. Neurobiology of Disease, [Details]
(2015)
'Preconditioning with latrepirdine, an adenosine 5'-monophosphate-activated protein kinase activator, delays amyotrophic lateral sclerosis progression in SOD1(G93A) mice'
Coughlan KS, Mitchem MR, Hogg MC, Prehn JH (2015) 'Preconditioning with latrepirdine, an adenosine 5'-monophosphate-activated protein kinase activator, delays amyotrophic lateral sclerosis progression in SOD1(G93A) mice'. Neurobiology of Aging, [Details]
(2014)
'The BCL-2 family protein Bid is critical for pro-inflammatory signaling in astrocytes'
König HG, Coughlan KS, Kinsella S, Breen BA, Prehn JH (2014) 'The BCL-2 family protein Bid is critical for pro-inflammatory signaling in astrocytes'. Neurobiology of Disease, [Details]
(2012)
'Motoneurons secrete angiogenin to induce RNA cleavage in astroglia'
Skorupa A, King MA, Aparicio IM, Dussmann H, Coughlan K, Breen B, Kieran D, Concannon CG, Marin P, Prehn JH (2012) 'Motoneurons secrete angiogenin to induce RNA cleavage in astroglia'. Journal of Neuroscience, [Details]
Year
Publication
(2015)
MNDA (Motor Neuron Disease Association),
Coughlan KS, Hogg MC, Halang L, Woods I, Prehn JHM. (2015) Systemic Angiogenin delivery reverses defects in capillary density in SOD1G93A mice and extends lifespan in FUS(1-359) mice. [Poster Presentation], MNDA (Motor Neuron Disease Association), Orlando Florida . [Details]
(2015)
MNDA (Motor Neuron Disease Association),
Coughlan KS, Mitchem MR, Hogg MC, Prehn JH (2015) A high fat diet restores bioenergetic balance, extends lifespan and reveals motor dysfunction and lumbar spinal cord motor neuron loss in TDP- 43A315T mice. [Poster Presentation], MNDA (Motor Neuron Disease Association), Orlando Florida . [Details]
(2015)
ENCALS (European Network for the Cure of ALS),
Coughlan KS, Mitchem MR, Hogg MC, Prehn JH (2015) Latrepirdine, delays disease progression in SOD1G93A mice'. [Poster Presentation], ENCALS (European Network for the Cure of ALS), Dublin . [Details]
(2012)
MNDA (Motor Neuron Disease Association),,
Coughlan KS, König HG, Kinsella S, Breen BA, Prehn JH (2012) Deletion of the BH3 Only Protein BID Inhibits Astrocyte and Microglia Activation and Delays Disease Progression in ALS Mice'. [Poster Presentation], MNDA (Motor Neuron Disease Association),, Chicago . [Details]
(2012)
ENCALS (European Network for the Cure of ALS),
Coughlan KS, Mitchem MR, Hogg MC, Prehn JH (2012) Systemic delivery of angiogenin protein for the treatment of ALS. [Oral Presentation], ENCALS (European Network for the Cure of ALS), Dublin . [Details]
(2012)
Neurons Under Stress,
Coughlan KS, König HG, Kinsella S, Breen BA, Prehn JH (2012) Deletion of the BH3 Only Protein BID Inhibits Astrocyte and Microglia Activation and Delays Disease Progression in ALS Mice'. [Poster Presentation], Neurons Under Stress, Dublin . [Details]
| | Year | Title | Awarding Body |
| --- | --- | --- | --- |
| | 2021 | Digital Badge for Universal Design in Teaching & Learning | AHEAD and UCD |
|   | Committee | Function | From / To |
| --- | --- | --- | --- |
| | ATU University Women's Network – Sligo Branch | Member | / |
| | Employer | Position | From / To |
| --- | --- | --- | --- |
| | Bayer | Medical Science Liaison | 13-NOV-17 / 24-FEB-20 |
| | Grunenthal | Medical Science Liaison | 01-SEP-16 / 10-NOV-17 |
| | Royal College of Surgeons | Postdoctoral Fellow | 02-OCT-14 / 25-AUG-16 |
| | Year | Institution | Qualification | Subject |
| --- | --- | --- | --- | --- |
| | 2014 | Royal College of Surgeons | PhD | Physiology |
| | 2016 | Royal College of Surgeons | Post Graduate Diploma | Health Professions Education |
| | 2010 | Trinity College Dublin | BA (Mod) | Physiology |
| | Description |
| --- | --- |
| | STEAM (Science, Technology, Engineering, Arts, and Maths) primary school educator 2015 -2016. |
|   | Term (ID)) | Title | Link | Subject |
| --- | --- | --- | --- | --- |
| | 202100 | Essential Skills in Health Sci | 44486 | Essential Skills in Health Sci |
| | 202100 | RESEARCH METHODS 1 | 32787 | RESEARCH METHODS 1 |
| | 202100 | Settings based approach to Phy | 40639 | Settings based approach to Phy |
| | 202100 | Human Nutrition and Exercise P | 44748 | Human Nutrition and Exercise P |
| | 202100 | Human Anatomy And Physiology | 44516 | Human Anatomy And Physiology |