DR Karin White
Lecturer
Lecturer
Social Sciences
D2012
IT Sligo
Social Sciences
Ash Lane
Sligo

T: 0719305241
E: white.karin@itsligo.ie

Lecturer
Address

E: white.karin@itsligo.ie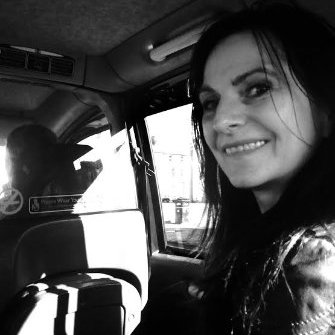 Karin White works as lecturer in the Department of Social Sciences at IT Sligo. She holds a PhD in Social Anthropology and Byzantine Studies from Queen's University Belfast (QUB), an MA in Translation Studies (QUB) and a BA (hons) in Byzantine Studies and Social Anthropology .
Her doctoral thesis, entitled Gadje and Roma: Ethnic relations in the Byzantine world with comparison to the social imaginary in modern Greece, researched the perceptions of Roma in the Byzantine Empire with a comparison to such perceptions in modern rural Greece.
She has undertaken extensive ethnographic fieldwork in the Southern Peloponnese and historical research in Turkey in collaboration with the British School of Ankara.
Previously, she had studied Social Pedagogy in Munich and worked with refugees, children in residential care and a Waldorf setting for children with additional needs.
In Ireland, Karin has worked extensively for statutory bodies and NGO's with minority ethnic groups including Asylum Seekers, Roma and Irish Travellers and has set up initiatives such as the Minority Ethnic Advice Clinic East Belfast, Port na Failte Intercultural Resource Centre, the Donegal Intercultural Platform, the Donegal Racist/Sectarian Incident Reporting Scheme, the HSE Interpreting and Translation Services and a vast number of funded projects with the aims of building peace and working towards equality, social justice and integration. She is company secretary to the Board of Directors of Donegal Travellers Project as well as to the Donegal Intercultural Platform.
Karin has a list of publications such as The imaginary of the stranger, Stories from a room: narrative and identity, Roma in the Byzantine empire, Aspects of Methoni: Roma history in the Southern Peloponnese, The communist manifesto for young people and more. She also introduced and translated a new, non-racist edition of Herge's Tintin au Congo. At the moment, she is working on research publications on identity and story telling, English language acquisition for children from non-English speaking families and a new approach to translating Freud, as well as mothering in confined spaces in an international research collaboration.
Minority Ethnic Groups, Soc. Inclusion/Integration, Interculturalism, Liminality, Linguistics/ Translation, English language acquisition for children with English as a second or other language, cultural relativity in parental, educational and developmental goals, mothering in confined spaces.
Year
Publication
(2015)
Permanence and transition.
White, Kane, Cusack (2015) Permanence and transition. [Details]
(2013)
The communist manifest for young people.
Karin White (2013) The communist manifest for young people. Lifford: Donegal County Council. [Details]
(2013)
Port na Failte presents: Three years of social action.
Karin White, Julie Costello (2013) Port na Failte presents: Three years of social action. Lifford: Donegal County Council. [Details]
(2013)
The Communist Manifesto for young people.
White Karin (2013) The Communist Manifesto for young people. Lifford: Donegal County Council. [Details]
(2013)
Tintin na Rafiki na Congo.
Karin White and Raoul Mulinda (2013) Tintin na Rafiki na Congo. Letterkenny: EU Direct Donegal Cultural Services. [Details]
(2013)
Port na Failte presents: 3 years of social change.
Karin White (2013) Port na Failte presents: 3 years of social change. Lifford: Donegal County Council. [Details]
(2012)
The Imaginary of the Stranger: Encountering the other.
Karin White, Julie Costello eds (2012) The Imaginary of the Stranger: Encountering the other. Lifford: Donegal County Council. [Details]
(2011)
Stories from a Room.
Karin White and Julie Costello (2011) Stories from a Room. Lifford: Donegal County Council. [Details]
Year
Publication
(2000)
'Metal workers, Agriculturists, acrobats, fortune-tellers and military men: Roma (Gypsies in and around the Byzantine Empire'
Karin White (2000) 'Metal workers, Agriculturists, acrobats, fortune-tellers and military men: Roma (Gypsies in and around the Byzantine Empire' Gouden Hoorn, 7 (2) . [Details]
Year
Publication
(2011)
our children, our future
White and Breslin (2011) All different, all equal, all welcome . In: McTaggert, Share eds. our children, our future Sligo, , pp.34-38 [Details]
(2011)
Imaginary of the Stranger
Karin White (2011) An anthropologist among strangers . In: White, Costello eds. Imaginary of the Stranger Letterkenny, , pp.56-73 [Details]
Year
Publication
(2018)
Romani Studies,
White, Friel, McLoughlin (2018) Irish Travellers: Community Participation in Primary Healthcare. [Refereed Abstracts], Romani Studies, Bucharest , 05-SEP-18 - 08-SEP-18. [Details]
(2018)
American National Geographers Annual Meeting,
Karin White (2018) Mothering in Direct Provision. [Published Abstract], American National Geographers Annual Meeting, New Orleans , 13-APR-18. [Details]
(2017)
Annual Meeting of the Gypsy Lore Society,
Karin White, Ann Friel (2017) From Men to Fathers: Traveller fatherhood in changing times. [Refereed Abstracts], Annual Meeting of the Gypsy Lore Society, Nikosia, Cyprus . [Details]
(2017)
Ways of Dwelling: Crisis - Craft - Creativity,
Karin White (2017) Mothers in Limbo. [Published Abstract], Ways of Dwelling: Crisis - Craft - Creativity, Goettingen, Germany . [Details]
(2016)
Anual Conference of the Journal of the Gypsy Lore Society,
Karin White (2016) Roma and Gadje: Ethnic relations in the Byzantine world and the social imaginary in modern rural Greece. [Published Abstract], Anual Conference of the Journal of the Gypsy Lore Society, Stockholm Soderbjorn University . [Details]
(2016)
Happiness, Relationships, Emotion & Deep Level Learning,
Karin White/ Tamsin Cavaliero/Gwen Scarborogh (2016) Managing Space and Making Culture. [Invited Oral Presentation], Happiness, Relationships, Emotion & Deep Level Learning, Dublin DCU . [Details]
(2016)
Feset,
Karin White / Kate Brown (2016) English language aquision using the arts. [International Refereed Conference], Feset, Strasbourgh . [Details]
(2015)
Annual Conference: Permanence and Transition,
Karin White (2015) Social change and soc anthropology. [Oral Presentation], Annual Conference: Permanence and Transition, Cork . [Details]
(2014)
Permanence and Transition: Anthropological Perspectives,
Karin White and Clara Kane (2014) Narrative and Identity. [Conference Organising Committee Chairperson], Permanence and Transition: Anthropological Perspectives, University College Cork . [Details]
(2014)
DECET - No Quality without Equality,
Karin White and Kate Brown (2014) Integration of children from minority ethnic backgrounds using the arts. [Conference Organising Committee Chairperson], DECET - No Quality without Equality, Birmingham Newman University . [Details]
(2014)
International Reconceptualizing Early Childhood Education Conference: Narratives of Difference: Translations, Transgressions, and Transformations,
Karin White/Kate Brown (2014) English language acquisition for children from non-English speaking families. [Conference Organising Committee Chairperson], International Reconceptualizing Early Childhood Education Conference: Narratives of Difference: Translations, Transgressions, and Transformations, Blanchardstown IT . [Details]
(2011)
The Imaginary of the Stranger,
Karin White (2011) An Anthropologist among Strangers. [Invited Oral Presentation], The Imaginary of the Stranger, Letterkenny . [Details]
(2005)
Archaeology and Monasticism,
Karin White (2005) Monastic Carpet begging: 13th century land-disputes. [Oral Presentation], Archaeology and Monasticism, Belfast . [Details]
(2004)
New research in Byzantine Studies,
Karin White (2004) Three divorce cases in 12th century Ohrid: Chomatianos of Ohrid. [Oral Presentation], New research in Byzantine Studies, Oxford, St John's . [Details]
Professional Associations
| | Association | Function | From / To |
| --- | --- | --- | --- |
| | European Association of Social Anthropologists | Member | / |
| | Anthropological Association of Ireland | member | / |
| | The Teaching Council Ireland | registered teacher | / |
| | Institute of Translation and Interpreting | member | / |
| | Gypsy Lore Society | Member | / |
|   | Committee | Function | From / To |
| --- | --- | --- | --- |
| | Sligo Intercultural Forum | Vice-Chair | / |
| | Domestic Violence Centre Sligo | Board od Directors | / |
| | Donegal Intercultural Platform | Secretary | / |
| | Board of Directors Donegal Travellers Project | Company Secretary | / |
| | Employer | Position | From / To |
| --- | --- | --- | --- |
| | Caritas Veband Muechen | Social Pedagogue | 02-JUL-73 / 01-MAR-76 |
| | Dept of Education; VEC | Teacher P/T | 03-SEP-90 / 01-JUN-98 |
| | Donegal County Council | Cultural Diversity Officer | 04-JAN-10 / 01-JUL-13 |
| | Dponegal Local Development Officer | Immigrant Integration Officer | 05-MAR-07 / 01-MAR-08 |
| | Olive Travers Pre School | Pre School Teacher | 10-JAN-83 / 20-JUN-86 |
| | M&W Warentest | Survey Co-Ordinator | 01-JAN-76 / 01-MAY-79 |
| | Queen's University Belfast | Tutor/Lecturer P/T; Library Assistant | 02-FEB-98 / 01-MAR-07 |
| | Evangelische Jugendhilfe | Teacher (secondary level) Irish child support scheme | 03-FEB-93 / 30-JUN-95 |
| | Donegal Travellers Project | Training Co-Ordinator | 03-MAR-08 / 31-DEC-09 |
| | East Belfast Indepebdent Advice Centre | Senior Advisor/Tribunal Representative | 02-MAY-04 / 28-FEB-07 |
| | Year | Institution | Qualification | Subject |
| --- | --- | --- | --- | --- |
| | 2014 | Quenn's University Belfast | Master of Arts | Translation Studies |
| | 2009 | Queen's University Belfast | PhD | Byzantine Studies/Social Anthropology |
| | 1996 | Queen's University Belfast | BA (Hons.) | Byzantine Studies/Social Anthropology |
| | Language | Reading | Writing | Speaking |
| --- | --- | --- | --- | --- |
| | Classical Greek | Functional | Functional | Functional |
| | Greek | Basic | Basic | Basic |
| | English | Fluent | Fluent | Fluent |
| | German | Fluent | Fluent | Fluent |
| | French | Functional | Basic | Functional |
Social Anthropology, Cultural Diversity, Minority Ethnic Groups, Translation, Languages