DR Maria Dermiki
Jt Lecturer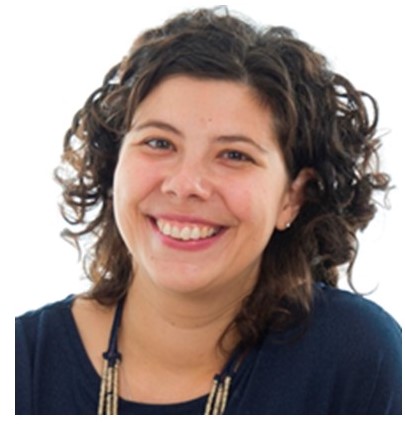 Dr Dermiki graduated as a Chemical Engineer from Aristotle University of Thessaloniki, and got an MSc in Food Science and Nutrition in the University of Ioannina before she moved to UK to conduct research towards her PhD in Food Biosciences in the University of Reading. While pursuing her PhD she had the opportunity to visit research labs in other Universities such as Brunel University in UK and Universita Cattolica di Sacro Cuore in Piacenza in Italy.
She has gained experience in product development and sensory evaluation while conducting her post doctoral research in University of Reading in collaboration with Royal Berkshire hospital and when working in the R&D department of a food company in Greece. She also gained research experience in dairy science and enzymatic modification of proteins while conducting postdoctoral research in the University of Limerick and the Dairy Processing Technology Centre.
She had completed an MA in Education and Wellbeing of the Older Person in Mary Immaculate College in Limerick, before she joined IT Sligo as a lecturer at the Faculty of Science.

I have an interdisciplinary background in scientific research with a degree in Chemical Engineering, MSc in Food Science and Nutrition, a PhD in Food Biosciences, Postdoctoral research experience in Sensory Science and Dairy Science and finally industrial experience in New Product Development.
I have a holistic approach in product development, starting from Food Chemistry, Food Processing, Sensory Evaluation and Consumer Science, Packaging and Legislation. I am interested specifically in understanding the food choices of different population groups, focusing on older hospital patients and community-dwelling older adults. My future research plans focus in exploring the connection between wellbeing and food of healthy older adults and older hospital patients, cancer patients and cancer survivors. I am also interested in exploring how sustainable are the diets of different population groups and which factors affect their willingness to consume food from sustainable sources.
| | Project | Role | Description | Start Date | End Date |
| --- | --- | --- | --- | --- | --- |
| | Revalorisation of food waste for the production of healthy, nutritionally-dense and sensory-acceptable food products | PI | Revalorisation of food waste for the production of healthy, nutritionally-dense and sensory-acceptable food products | 01-FEB-21 | 01-FEB-25 |
| | Use of protein hydrolysates as ingredients for the developement of high protein foods for older adults | Principal Investigator | Use of protein hydrolysates as ingredients for the developement of high protein foods for older adults | 01-SEP-20 | 01-SEP-24 |
 
Year
Publication
(2021)
'The effects of cooking salmon sous-vide on its antithrombotic properties, lipid profile and sensory characteristics'
Shane Redfern, Maria Dermiki, Shelley Fox, Ronan Lordan, Katie Shiels, Sushanta Kumar Saha, Alexandros Tsoupras, Ioannis Zabetakis (2021) 'The effects of cooking salmon sous-vide on its antithrombotic properties, lipid profile and sensory characteristics'. Food Research International, 139 [DOI] [Details]
(2020)
'Factors affecting the willingness of a segment of the Irish population to consume proteins from sustainable sources'
Aoife Fitzpatrick, Maria Dermiki (2020) 'Factors affecting the willingness of a segment of the Irish population to consume proteins from sustainable sources'. Proceedings of the Nutrition Society, 79 ((OCE3)) [DOI] [Details]
(2020)
'Exploring which foods can be used as high protein carriers for adults older than 50 years'
Maria Dermiki, Brendan Curran (2020) 'Exploring which foods can be used as high protein carriers for adults older than 50 years'. Proceedings of the Nutrition Society, [DOI] [Details]
(2020)
'Physicochemical and gelling properties of whey protein hydrolysates generated at 5 and 50 °C using Alcalase® and Neutrase®, effect of total solids and incubation time'
Maria Dermiki, Richard J. FitzGerald (2020) 'Physicochemical and gelling properties of whey protein hydrolysates generated at 5 and 50 °C using Alcalase® and Neutrase®, effect of total solids and incubation time'. International Dairy Journal, 110 [Details]
(2019)
'Satisfaction with Food-Related Life Of Irish Adults Older Than 55 Years'
Maria Dermiki, Jennifer Pope (2019) 'Satisfaction with Food-Related Life Of Irish Adults Older Than 55 Years'. Age and Ageing, [Details]
(2013)
'Maximising umami taste in meat using natural ingredients: effects on chemistry, sensory perception and hedonic liking in young and old consumers'
Maria Dermiki Rana Mounayar Chutipapha Suwankanit Jennifer Scott Orla B Kennedy Donald S Mottram Margot A Gosney Heston Blumenthal Lisa Methven (2013) 'Maximising umami taste in meat using natural ingredients: effects on chemistry, sensory perception and hedonic liking in young and old consumers'. Journal of the Science of Food and Agriculture, 93: :3312-3321 [DOI] [Details]
(2013)
'Contributions of non-volatile and volatile compounds to the umami taste and overall flavour of shiitake mushroom extracts and their application as flavour enhancers in cooked minced meat'
Dermiki, Maria,Phanphensophon, Natalie,Mottram, Donald S.,Methven, Lisa (2013) 'Contributions of non-volatile and volatile compounds to the umami taste and overall flavour of shiitake mushroom extracts and their application as flavour enhancers in cooked minced meat'. Food Chemistry, 141 (1):77-83 [Details]
 
Year
Publication
(2013)
'Separation of value-added bioproducts by colloidal gas aphrons (CGA) flotation and applications in the recovery of value-added food products'
Paula Jauregi and Maria Dermiki (2013) 'Separation of value-added bioproducts by colloidal gas aphrons (CGA) flotation and applications in the recovery of value-added food products' In: Syed S.H. Rizvi (eds). Separation, Extraction and Concentration Processes in the Food, Beverage and Nutraceutical Industries. Woodhead: Woodhead Publishing Series in Food Science, Technology and Nutrition. [DOI] [Details]
Professional Associations
| | Association | Function | From / To |
| --- | --- | --- | --- |
| | The Nutrition Society | Member | 01-DEC-19 / |
| | Society of Chemical Industry | Member | 01-DEC-09 / |
| | Institute of Food Science and Technology | Member | 01-DEC-19 / |
| | Year | Institution | Qualification | Subject |
| --- | --- | --- | --- | --- |
| | 2018 | Mary Immaculate College, University of Limerick, Ireland | Master of Arts | Education and Wellbeing of the Older Person |
| | 2009 | University of Reading, UK | PhD | Food Biosciences |
| | 2005 | University of Ioannina, Greece | MSc | Food Science and Nutrition |
| | 2002 | Aristotle University of Thessaloniki, Greece | BEng | Chemical Engineering |
| | Language | Reading | Writing | Speaking |
| --- | --- | --- | --- | --- |
| | English | Fluent | Fluent | Fluent |
| | Greek | Fluent | Fluent | Fluent |
Product Development
Food Processing,
Food legislation and quality systems
Sustainable food production,
Labelling
|   | Graduation | Student Name | University | Degree | Thesis |
| --- | --- | --- | --- | --- | --- |
| | 1 | Shelley Fox | Institute of Technology, Sligo | PhD | Circular Eating |
| | 1 | Mahrokh Jamshidvand | Institute of Technology, Sligo | PhD | Use of protein hydrolysates to develop food for older adults |
|   | Term (ID)) | Title | Link | Subject |
| --- | --- | --- | --- | --- |
| | 202000 | Supply Chain Integrity | 38962 | Supply Chain Integrity |
| | 202000 | Agri-Food Science Research Pro | 43003 | Agri-Food Science Research Pro |
| | 2/5 | Sustainability Across the Supply Chain | ENV09039 | Sustainability |
| | 12020 | Food Legislation and Quality Systems | NUTR07013 | Food Legislation and Quality Systems |
| | 2/3 | Product Development for the Nutrition and Food Industries | NUTR07022 | Food Product Development |