Dr Muhammad Mahmood Ali
Jt Assistant Lecturer
Jt Assistant Lecturer
Address

E: ali.muhammadmahmood@itsligo.ie

Post Doctoral Researcher
School of Engineering & Design Central
G1003
The PEM Centre
Innovation Centre
Institute of Technology Sligo,
Ash Lane, Sligo. F91 YW50

M: +353 899 658858
E: ali.muhammadmahmood@itsligo.ie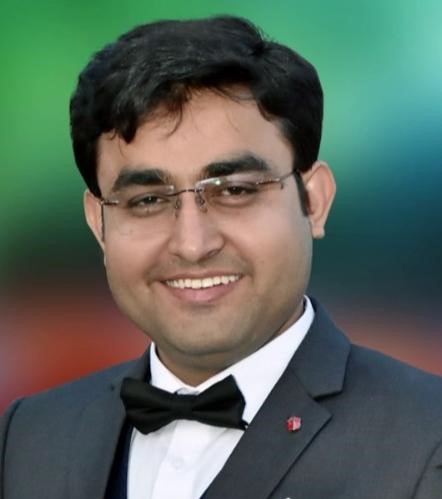 Muhammad Mahmood Ali has been working as an Assistant Lecturer in the Department of Computing and Electronic Engineering, Institute of Technology Sligo since September 2021 where he is teaching undergraduate and postgraduate level courses. He is also an active research team member of Centre for Mathematical Modelling and Intelligent Systems for Health and Environment (MISHE). He received his B.S. degree in electronic engineering from the Islamia University of Bahawalpur, Pakistan, in 2009, M.S. degree in electronic engineering from the Ghulam Ishaq Khan Institute (GIK) of Engineering Sciences and Technology, Topi, Pakistan, in 2012, and Ph.D. degree in photonic engineering from the renowned Photonics Research Centre, University of Malaya, Kuala Lumpur, Malaysia, in 2016. Thereafter he worked as an Assistant Professor with the Faculty of Electrical Engineering, GIK Institute from January 2017 to December 2018. Afterwards, he moved to Ireland and joined Department of Electronic and Computer Engineering, University of Limerick, Ireland as a Post-Doctoral Researcher, from December 2018 to July 2020 and then worked with Centre for Precision Engineering, Materials and Manufacturing Research, Institute of Technology Sligo, Ireland, from August 2020 to August 2021. His current research interests include modelling and simulations, photonics and communication applications, microwave engineering, metamaterials and metasurfaces for microwave and photonics applications, advanced digital signal and image processing, smart sensing and optimal laser welding.
Dr. Ali is a member of the Pakistan Engineering Council and the National Academy of Young Scientists, Pakistan. He is a Fellow of the Pakistan Academy of Engineers and member of Engineers Ireland. Moreover, he is the Guest Editor of the Special Issue of the Sensors and Electronics Journals.
Research interests of Dr Ali are in the microwave and photonic devices, fibre Bragg gratings, optical fibre sensor, optical fibre sensors, advanced electromagnetics, digital signal and image processing, whereas his experience spans from electromagnetics towards laser applications such as laser welding, optical sensing, metasurfaces, metamaterials, and optical based medical devices.