Prof Neville McClenaghan
Jt Head of Dept of Life Sciences
Professor and Head of Department of Life Sciences
Life Sciences
B2213
School of Science, IT Sligo
Ash Lane
Sligo, F91 YW50
Ireland

T: +353 71 930 5232
E: mcclenaghan.neville@itsligo.ie

Jt Head of Dept of Life Sciences
Address

E: mcclenaghan.neville@itsligo.ie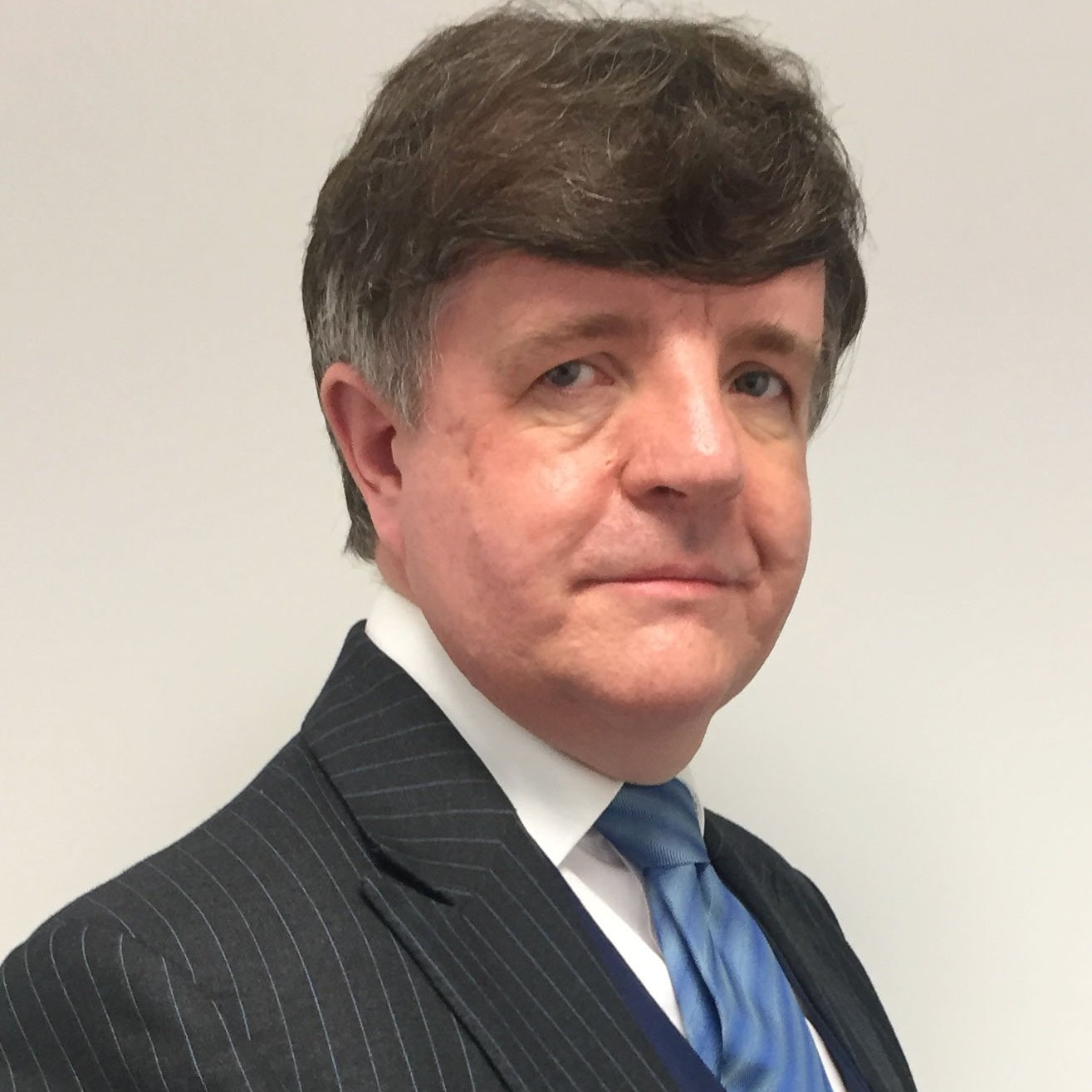 Short Bio – Professor Neville H McClenaghan BSc DIS PhD CBiol FRSB FIBMS FLS

Appointment in November 2020: Professor and Head of Department of Life Sciences, Institute of Technology Sligo.

Primary qualifications and post-nominal letters: BSc First Class Honours Biomedical Sciences with Diploma in Industrial Studies (DIS) with Commendation, University of Ulster, 1993; Doctor of Philosophy, University of Ulster, 1996; Fellow of the Institute of Biomedical Science (FIBMS); Chartered Biologist (CBiol) and Fellow of the Royal Society of Biology (FRSB); Fellow of The Linnean Society (FLS).

Brief career history: First took up an academic appointment at Ulster University in 1998; promoted to Senior Lecturer in 2001, and then to a personal Professorship in 2009. Served in a number of roles at Ulster, including Course Director (BSc Hons Biomedical Science), Head of School of Biomedical Sciences (2007-2017), Professor of Bio-innovation and Enterprise (since 2009), and member of Senate. Prior to joining Ulster University, held research positions in the University of Uppsala, Sweden, and Hannover Medical School in Germany, with long-standing interest and expertise in fundamental and translational diabetes research. Took up post as Vice-President for Mayo Campus of the Galway-Mayo Institute of Technology (GMIT) in February 2019, serving as a member of the senior management team and head of campus with a core role in development with strategic reimagining and refocusing of Mayo Campus, driving forward implementation of transformative change and integration facilitating sustainability in advance of formation of the Technological University. Sustained active membership of a number of external national and international professional bodies and organizations. Recipient of awards including: University of Ulster Distinguished Research Fellowship Award; The Physiological Society Sharpey-Schafer Prize and Lecture; University of Ulster Distinguished Business Fellowship Award; Coleraine Borough Chamber Innovation in Business Award; and European ACES Academic Enterprise Award for Innovation in Life Sciences.

Overview of main interests: Whilst serving as Head of one of Ulster University's biggest and most prestigious Schools, I made significant contributions to Learning & Teaching including delivery/assessment on a range of undergraduate and postgraduate modules, drawing on interests and expertise in anatomy and physiology (including novel bespoke module taught to design students), biodiversity and ecology, pathophysiology, cell and molecular pathology, applied and clinical pharmacology, bio-analysis, entrepreneurship, and professional practice. Also was a core member since establishment of Ulster's internationally renowned Biomedical Sciences Research Institute (BMSRI), with personal full return in top-ranking UK-wide RAE/REF exercises (UK HEFCE Research Excellence Framework (REF2014) and former Research Assessment Exercise (RAE2008 and RAE2001)), including REF2014 Impact Case Study authorship. Personal Learning & Teaching and Research & Development interests supported and helped drive engagement in multi-disciplinary Academic Enterprise activities, including author of patents and over 190 publications (including >75 full scientific papers with a H-index of 25 (Scopus), and i10-index of 80; and co-authorship of Wiley textbook: Understanding Bioanalytical Chemistry: Principles and Applications), invited speaker at many research/business conferences and events, and personal advocacy for entrepreneurship and professional practice, academic enterprise, bio-industrial science, business/civic outreach and engagement, and regional development. Throughout career developed active international research profile in experimental diabetes research, with interests most recently extending into cystic fibrosis-related diabetes. Role of Vice-President for GMIT Mayo Campus afforded opportunity to further diversify and develop leadership and management experience, and serving as Head of Department of Life Sciences at IT Sligo presents an exciting opportunity to continue to apply knowledge, understanding, and professional expertise in a dynamic and progressive environment. Welcome opportunity to be part of a Team continually building on established excellence and successes.
Primary research interests:

(i) Diabetes research; (ii) Cellular bioengineering; (iii) Stimulus-secretion coupling mechanisms; (iv) Pancreatic beta-cell metabolism; (v) Ionic modulation of pancreatic islet-cell function; (vi) Signal transduction pathways; (vii) Apoptosis and mechanisms of pancreatic beta-cell demise and destruction; (viii) Novel pancreatic beta-cell drug targets; (ix) Actions of new insulinotropic antidiabetic drugs; (x) Insulinotropic drug desensitization; (xi) Cystic-fibrosis related diabetes.
Focus research themes:
• Bioengineering pancreatic islet cells.
• Actions of antidiabetic drugs and drug-induced beta-cell desensitization.
• Tracing novel metabolic and beta-cell secretory pathways.
• Chronic detrimental pancreatic beta-cell actions of nutrients and the diabetic environment.
Year
Publication
(2009)
Understanding Bioanalytical Chemistry: Principles and Applications.
Gault VA, McClenaghan NH (2009) Understanding Bioanalytical Chemistry: Principles and Applications. International: John Wiley & Sons. [Details]
 
Year
Publication
(2015)
'Nutrient regulation of insulin secretion and beta cell functional integrity'
Newsholme P, Gaudel C, and McClenaghan NH (2015) 'Nutrient regulation of insulin secretion and beta cell functional integrity' In: Md S Islam (eds). Advances in Experimental Medicine and Biology: The Islets of Langerhans. New York: Springer. [Details]
(2009)
'Biomedical Science: Higher Education and Careers'
McClenaghan NH (2009) 'Biomedical Science: Higher Education and Careers' In: Holmes E (eds). The Times What Next After School? Eighth Edition. London: Kogan Page Ltd. [Details]
(2003)
'Hormones of the Endocrine Pancreas'
McClenaghan NH and Flatt PR (2003) 'Hormones of the Endocrine Pancreas' In: Caballero B, Trugo L and Finglas P (eds). Encyclopaedia of Food Science and Nutrition, Second Edition. London: Academic Press. [Details]
 
Year
Publication
(2019)
'Short-term CFTR inhibition reduces islet area in C57BL/6 mice'
Khan D, Kelsey R, Maheshwari RR, Stone VM, Hasib A, Manderson Koivula FN, Watson A, Harkin S, Irwin N, Shaw JA, McClenaghan NH, Venglovecz V, Ébert A, Flodström-Tullberg M, White MG, Kelly C (2019) 'Short-term CFTR inhibition reduces islet area in C57BL/6 mice'. Scientific Reports, 9 [Details]
(2016)
'Evaluation of the role of N-methyl-D-aspartate (NMDA) receptors in insulin secreting beta-cells'
Patterson S, Irwin N, Guo-Parke H, Moffett RC, Scullion SM, Flatt PR, and McClenaghan NH (2016) 'Evaluation of the role of N-methyl-D-aspartate (NMDA) receptors in insulin secreting beta-cells'. European Journal of Pharmacology, 771 :107-113 [Details]
(2016)
'Molecular mechanisms of toxicity and cell damage by chemicals in a human pancreatic beta cell line, 1.1B4'
Vasu S, McClenaghan NH, Flatt PR (2016) 'Molecular mechanisms of toxicity and cell damage by chemicals in a human pancreatic beta cell line, 1.1B4'. Pancreas, 45 :1320-1329 [Details]
(2015)
'Differential molecular and cellular responses of GLP-1 secreting L-cells and pancreatic alpha cells to glucotoxicity and lipotoxicity'
Vasu S, Moffett RC, McClenaghan NH, and Flatt PR (2015) 'Differential molecular and cellular responses of GLP-1 secreting L-cells and pancreatic alpha cells to glucotoxicity and lipotoxicity'. Experimental Cell Research, 336 :100-108 [Details]
(2015)
'Pseudoislet formation enhances gene expression, insulin secretion and cytoprotective mechanisms of clonal human insulin-secreting 1.1B4 cells'
Green AD, Vasu S, McClenaghan NH, and Flatt PR (2015) 'Pseudoislet formation enhances gene expression, insulin secretion and cytoprotective mechanisms of clonal human insulin-secreting 1.1B4 cells'. Pflugers Arch, 467 :2219-2228 [Details]
(2015)
'Responses of GLP1-secreting L-cells to cytotoxicity resemble pancreatic β-cells but not α-cells'
Vasu S, Moffett RC, McClenaghan NH, and Flatt PR (2015) 'Responses of GLP1-secreting L-cells to cytotoxicity resemble pancreatic β-cells but not α-cells'. JOURNAL OF MOLECULAR ENDOCRINOLOGY, 54 :91-104 [Details]
(2014)
'Mechanisms of toxicity by proinflammatory cytokines in a novel human pancreatic beta cell line, 1.1B4'
Vasu S, McClenaghan NH, McCluskey JT, and Flatt PR (2014) 'Mechanisms of toxicity by proinflammatory cytokines in a novel human pancreatic beta cell line, 1.1B4'. Biochimica et Biophysica Acta, 1840 :136-145 [Details]
(2013)
'Effects of lipotoxicity on novel insulin secreting human pancreatic β-cell line, 1.1B4'
Vasu S, McClenaghan NH, McCluskey JT, and Flatt PR (2013) 'Effects of lipotoxicity on novel insulin secreting human pancreatic β-cell line, 1.1B4'. Biological Chemistry, 394 (909) [Details]
(2012)
'Physiological concentrations of interleukin-6 directly promote insulin secretion, signal transduction, nitric oxide release, and redox status in a clonal pancreatic β-cell line and mouse islets'
da Silva Krause M, Bittencourt A, Homem de Bittencourt PI Jr, McClenaghan NH, Flatt PR, Murphy C, and Newsholme P (2012) 'Physiological concentrations of interleukin-6 directly promote insulin secretion, signal transduction, nitric oxide release, and redox status in a clonal pancreatic β-cell line and mouse islets'. Journal of Endocrinology, 214 :303-311 [Details]
| | Year | Title | Awarding Body |
| --- | --- | --- | --- |
| | 2007 | Coleraine Borough Chamber of Commerce & Industry Innovation in Business Award | Coleraine Borough Chamber of Commerce & Industry |
| | 2001 | Fellow of The Linnean Society (FLS) | The Linnean Society |
| | 2006 | University of Ulster Distinguished Business Fellowship Award | University of Ulster |
| | 2005 | Best Business Proposition (Top Company Presentation) at Biotech & Finance Forum (Barcelona) | Biotech & Finance Forum |
| | 1995 | The Northern Ireland Biotechnology Partnership, Biotechnology Postgraduate Prize | The Northern Ireland Biotechnology Partnership |
| | 2001 | University of Ulster Distinguished Research Fellowship Award | University of Ulster |
| | 2009 | Fellow of The Royal Society of Biology (CBiol FRSB) | Royal Society of Biology |
| | 2005 | The Physiological Society Sharpey-Schafer Prize and Lecture | The Physiological Society |
| | 2008 | ACES Academic Enterprise Award 2008 for Innovation in Life Sciences (Stockholm) | ACES |
| | 1993 | Robert Wishart Prize for top BSc Hons Biomedical Sciences Research Project | University of Ulster |
| | 2000 | Fellow of The Institute of Biomedical Science (FIBMS). | The Institute of Biomedical Science |
| | Year | Institution | Qualification | Subject |
| --- | --- | --- | --- | --- |
| | 1993 | University of Ulster | BSc (First Class Hons) | Biomedical Sciences |
| | 1996 | University of Ulster | Doctor of Philosophy | Biomedical Sciences |