Sean Mullery
Jt Lecturer
Lecturer
Computing and Electronic Engineering
M2008

T: 071 9305645
E: mullery.sean@itsligo.ie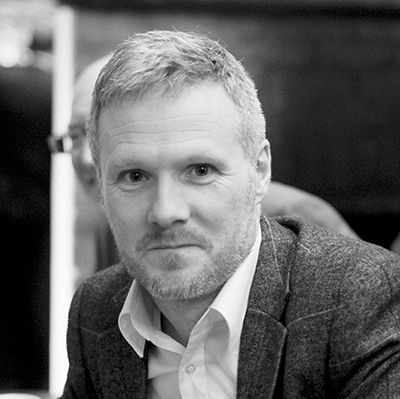 Seán Mullery was appointed Lecturer in Electronic Engineering at IT Sligo (now ATU Sligo) in 2002. He lectures in Computer Vision, Machine Learning, Digital Signal Processing and C Programming for Embedded Systems. His research interests are in Deep Learning and Computational Photography.
Seán's qualifications background started in Sligo RTC where he completed the Higher Certificate in Electronic Engineering with distinction receiving the SORD data systems award. He then completed City & Guilds 2240 Electronic Servicing Parts 1 and 2 as well as City & Guilds Part 3 in Audio and HiFi Servicing. Following this, he completed the Diploma in Electronic Engineering at GMIT with distinction. He then went on to complete the Honours degree in Digital and Software systems at GMIT gaining first-class honours and receiving the Mallinckrodt Award. While studying at GMIT he competed in the National Skills Intel Excellence in Electronics competition which he won in 1998 and was placed 3rd in 1999. He also received the Dept. of Education Silver Medal award for this in 1998.
Sean has worked for Motorolla, Datac Control and S3 (Silicon and Software Systems) before taking up his lecturing post at IT Sligo.
While lecturing at IT Sligo he has completed a Master of Engineering by research titled "An Investigation of the use of Vision Systems for the Robotic Control of Automated Vehicles" (2007).
Seán completed his PhD with Dublin City University with thesis title "Re-thinking Autocolourisation of Natual Images in the Context of Deep Learning", supervised by Prof. Paul F. Whelan.

Seán is Secretary of the Irish Pattern Recognition and Classification Society (IPRCS). He was chair and organiser of the Irish Machine Vision and Image Processing Conference 2020 which was held virtually at IT Sligo in September 2020.

Deep Learning
Computational Photography
Computer Vision
 
Year
Publication
(2016)
'The Development of a Pulsed Power Supply for ¿ECM'
Tobias Mole and Brian McDonald and Seán Mullery and Carl Diver and David Tormey (2016) 'The Development of a Pulsed Power Supply for ¿ECM'. Procedia CIRP, 42 :809-814 [DOI] [Details]
Year
Publication
(2019)
Proceedings or the Irish Machine Vision and Image Processing Conference
S. Mullery and P.F. Whelan (2019) Spatial Coherency in Colourisation Proceedings or the Irish Machine Vision and Image Processing Conference , pp.235-238 [Details]
(2018)
Proceedings or the Irish Machine Vision and Image Processing Conference
S. Mullery and P.F. Whelan (2018) Batch Normalization in the final layer of generative networks Proceedings or the Irish Machine Vision and Image Processing Conference , pp.170-177 [Details]
|   | Graduation | Student Name | University | Degree | Thesis |
| --- | --- | --- | --- | --- | --- |
| | 2013 | Tobias Mole | Institute of Technology, Sligo | MEng | Pulsed Power Supply for Micro Electro-chemical Machinining |
|   | Name | Organisation / Institute | Country |
| --- | --- | --- | --- |
| | Prof. Paul Whelan | Dublin City University | IRELAND |