MS Aoife Cooney
Jt Lecturer
Jt Lecturer
Address

E: Cooney.Aoife@itsligo.ie

Lecturer
Social Sciences
B1089

T: 0719305824
E: cooney.aoife@itsligo.ie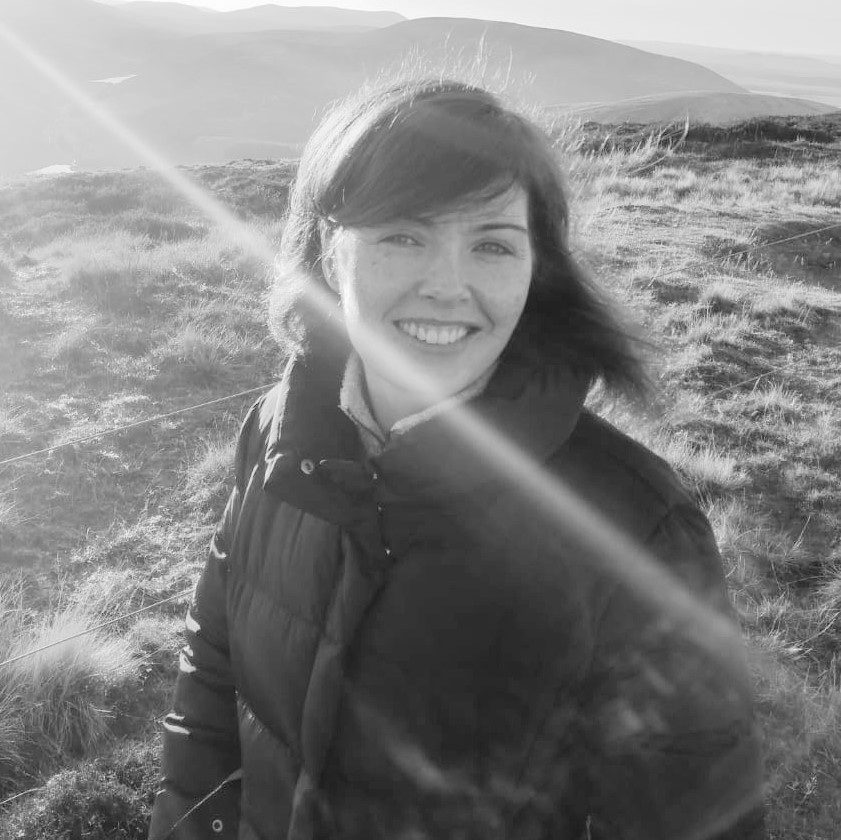 Following Aoife's experience working in the Further Education sector in the UK she joined IT Sligo in September 2013. She has taught a number of modules to students on the BA Hons Early Childhood Care and Education, BA Hons Social Care Practice and MA Advocacy and Leadership courses. In addition she has been year tutor each year since joining. She has also worked as part of the Professional Practice Placement Unit organising placement experiences for second and third year students in a variety of settings. Aoife has also been the programme chair for the Early Childhood Care and Education programme at IT Sligo.

Aoife has a B.Ed in Primary Education, awarded by the University of Edinburgh, and has completed an MSc in Children and Youth studies in University College Dublin. She is currently studying towards a Doctorate in Education with Queens University Belfast. In addition to field work exploring children's time and space to play in Early Years Settings Aoife has also engaged in a number of research activities in relation to both her teaching practices and to student experiences in the IT.

Prior to joining the IT Sligo Aoife worked as a lecturer in Early Childhood Education and Care at Edinburgh College. She also acted as a year tutor and a placement co-ordinator as part of this position.

With her B.Ed Primary Education Aoife has worked in both primary schools and early years settings with children aged 0-8 before beginning lecturing.

Aoife has travelled to different part of Ireland and the UK. Denmark, Italy and Sweden to engage in a variety of professional development opportunities including observing practices in other education institutes and in early years settings as well as engaging in collaborative work with peers from the early years sector.


Children's Lived Experiences
Children's Rights
Playfulness
Professional Identities
Working Outdoors with Children
Student Experiences
Pedagogical Approaches
Quality Early Years Practices
Children's Perspectives
Year
Publication
(2017)
EECERA 2017,
Aoife Cooney (2017) The Power of Paradigms. [Oral Presentation], EECERA 2017, Bologna . [Details]
(2017)
Galway Symposium in Higher Education,
Tamsin Cavaliero, Aoife Cooney, Anna Fewer - Hamilton, Silvia Gursinski, Jessica Mannion,& Chris Sparks (2017) Theory and Practice: Researching teaching and learning in higher education. [Oral Presentation], Galway Symposium in Higher Education, Galway . [Details]
(2016)
EECERA 2016,
Aoife Cooney & Silvia Gursinski (2016) Let's Get Ready to go Outside. [Oral Presentation], EECERA 2016, Dublin . [Details]
(2015)
Scholarship of Teaching and Learning,
Tamsin Cavaliero, Aoife Cooney, Anna Fewer - Hamilton, Silvia Gursinski, Jessica Mannion,& Chris Sparks (2015) Deadly Buzz. [Poster Presentation (Refereed)], Scholarship of Teaching and Learning, Cork . [Details]
(2016)
EECERA 2016,
Tamsin Cavaliero, Aoife Cooney, Anna Fewer - Hamilton, Silvia Gursinski, Jessica Mannion,& Chris Sparks (2016) Trying to Catch a Shadow. [Oral Presentation], EECERA 2016, Dublin . [Details]
(2016)
Crisp Symposium,
Tamsin Cavaliero, Aoife Cooney, Anna Fewer - Hamilton, Silvia Gursinski, Jessica Mannion,& Chris Sparks (2016) It's Proper Deep. [Oral Presentation], Crisp Symposium, Sligo . [Details]
(2015)
Inspire,
Tamsin Cavaliero, Aoife Cooney, Anna Fewer Hamilton, Silvia Gursinski, Jessica Manion & Chris Sparks (2015) Let's Get Busy. [Poster Presentation], Inspire, Manchester . [Details]
| | Year | Title | Awarding Body |
| --- | --- | --- | --- |
| | 2008 | B.Ed Primary Education | University of Edinburgh |
| | 2016 | MSc Children and Youth Studies | University College Dublin |
Professional Associations
| | Association | Function | From / To |
| --- | --- | --- | --- |
| | OMEP | OMEP is an international, non-governmental and non-profit organisation concerned with all aspects of Early Childhood Education and Care. | / |
| | BECERA | Research Organisation | / |
| | General Teaching Council Scotland | Teacher (Early Years/Primary) | / |
Pedagogical Approaches
Theoretical Perspectives
Professional Approaches
Interdisciplinary Working
Constructs of Childhood & Childcare Institutions
Children's Rights
Play