Dr Shane O'Reilly
Jt Al Chemistry
Jt Al Chemistry
Address

E: oreilly.shane@itsligo.ie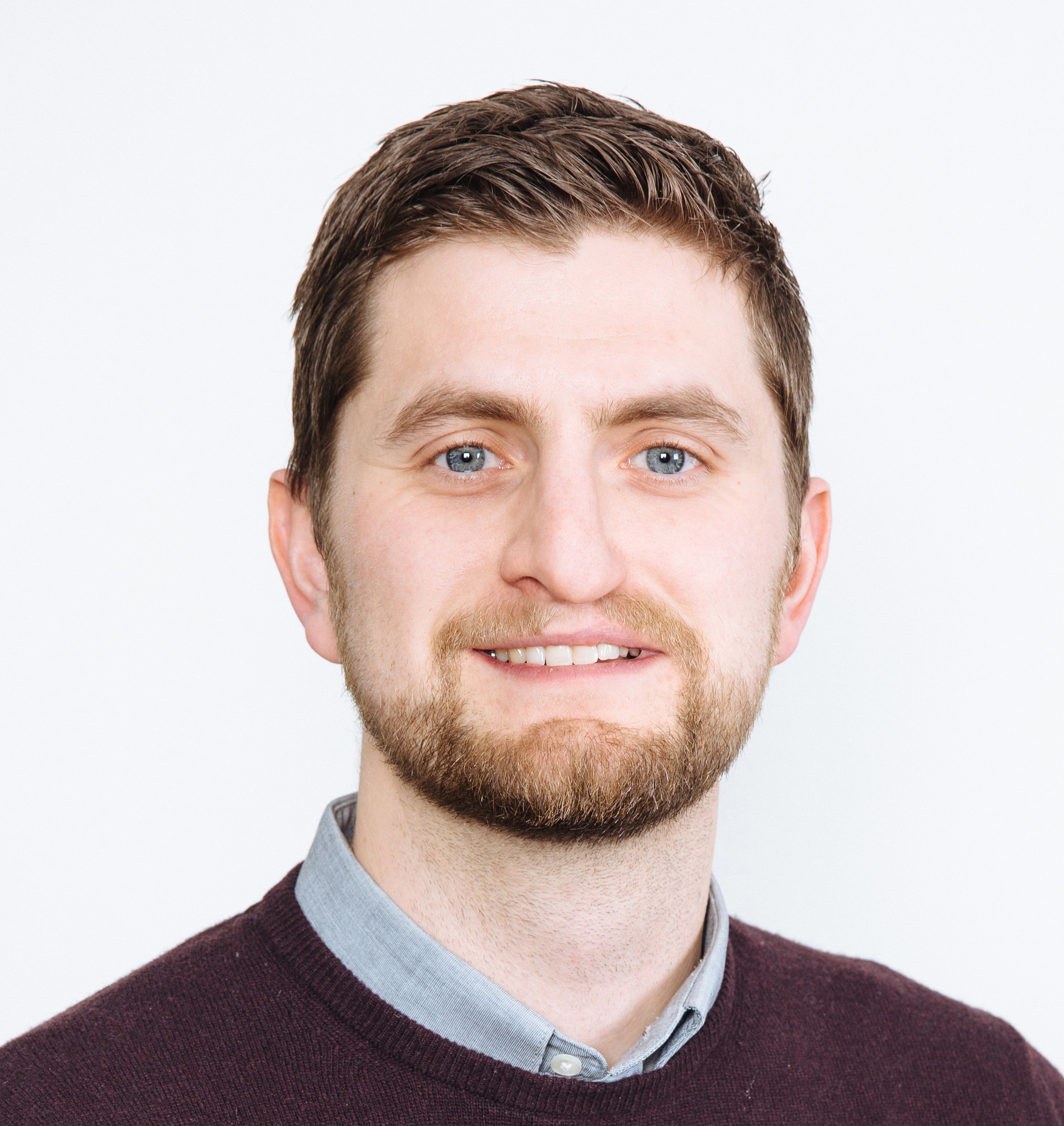 I am an Assistant Lecturer in Chemistry in the Department of Life Sciences. I joined IT Sligo in April 2021. My role includes teaching chemistry and analytical science on several courses across the School.

My background and expertise is in analytical organic chemistry and bioanalysis. My research to date has focused on the application of 'biomarkers' in Earth and Environmental Sciences and microbiology. Lipid biomolecules, and their degradation products, can be compared between living organisms, fossils, soils, sediments and rocks of diverse ages.

I studied Environmental Science and Health in Dublin City University (1st Class Hons, 2009). I completed my PhD studies in DCU (2013) under the supervision of Dr. Brian Kelleher, having been awarded a Irish Research Council Postgraduate Fellowship. In 2014 I was awarded a Marie Skłodowska-Curie Postdoctoral Career Development Fellowship (EU COFUND ELEVATE programme); I spent two years in Massachusetts Institute of Technology, working with Prof. Roger Summons, following by a return phase in University College Dublin. In 2018, I pursued my interest in research funding policy and strategy, as part of an SFI Fellowship I was awarded. During this fellowship, I was deeply involved in the development of Science Foundation Ireland's new strategic plan, Shaping Our Future.

I have been awarded over €550k in competitive state and EU research funding, held several part-time lecturing posts and am actively involved in science public engagement. I published broadly in the fields of biogeochemistry, microbial ecology, palaeobiology, astrobiology, archaeology, marine sciences, and pollution studies.

Outside of research, education and public engagement, I enjoy running, hillwalking and other means of enjoying nature and the great outdoors.
Mass spectrometry
Chromatography
Lipid and hydrocarbon chemistry
Biomarkers
Environmental chemistry
Microbial ecology
Geobiology & Astrobiology

 
Year
Publication
(2021)
'Molecular preservation in mammoth bone and variation based on burial environment'
Colleary, Caitlin and Lamadrid, Hector M and O¿Reilly, Shane S and Dolocan, Andrei and Nesbitt, Sterling J (2021) 'Molecular preservation in mammoth bone and variation based on burial environment'. Scientific reports, 11 (1):1-9 [Details]
(2020)
'Lipid biomarker record of the serpentinite-hosted ecosystem of the samail ophiolite, Oman and implications for the search for Biosignatures on Mars'
Newman, Sharon A and Lincoln, Sara A and O'Reilly, Shane and Liu, Xiaolei and Shock, Everett L and Kelemen, Peter B and Summons, Roger E (2020) 'Lipid biomarker record of the serpentinite-hosted ecosystem of the samail ophiolite, Oman and implications for the search for Biosignatures on Mars'. Astrobiology, 20 (7):830-845 [Details]
(2019)
'Geophysical and geochemical analysis of shallow gas and an associated pockmark field in Bantry Bay, Co. Cork, Ireland'
Jordan, SF and O'Reilly, SS and Praeg, Daniel and Dove, Dayton and Facchin, Lorenzo and Romeo, Roberto and Szpak, Michal and Monteys, Xavier and Murphy, BT and Scott, Gill and others (2019) 'Geophysical and geochemical analysis of shallow gas and an associated pockmark field in Bantry Bay, Co. Cork, Ireland'. Estuarine, Coastal and Shelf Science, 225 [Details]
(2019)
'Recovery of fatty acids from mineralogic Mars analogs by TMAH thermochemolysis for the sample analysis at mars wet chemistry experiment on the Curiosity Rover'
WilliamsAmy, J and Beth, WilhelmMary and Stewart, JohnsonSarah and CraftKathleen, L and KnudsonChristine, A and LewisJames, MT and GlavinDaniel, P and WilliamsRoss, H and SummonsRoger, E and MahaffyPaul, R and others (2019) 'Recovery of fatty acids from mineralogic Mars analogs by TMAH thermochemolysis for the sample analysis at mars wet chemistry experiment on the Curiosity Rover'. Astrobiology, [Details]
(2018)
'Active ooid growth driven by sediment transport in a high-energy shoal, Little Ambergris Cay, Turks and Caicos Islands'
Trower, Elizabeth J and Cantine, Marjorie D and Gomes, Maya L and Grotzinger, John P and Knoll, Andrew H and Lamb, Michael P and Lingappa, Usha and O'Reilly, Shane S and Present, Theodore M and Stein, Nathan and others (2018) 'Active ooid growth driven by sediment transport in a high-energy shoal, Little Ambergris Cay, Turks and Caicos Islands'. Journal of Sedimentary Research, 88 (9):1132-1151 [Details]
(2017)
'Xeropreservation of functionalized lipid biomarkers in hyperarid soils in the Atacama Desert'
Wilhelm, Mary Beth and Davila, Alfonso F and Eigenbrode, Jennifer L and Parenteau, Mary N and Jahnke, Linda L and Liu, Xiao-Lei and Summons, Roger E and Wray, James J and Stamos, Brian N and O¿Reilly, Shane S and others (2017) 'Xeropreservation of functionalized lipid biomarkers in hyperarid soils in the Atacama Desert'. Organic geochemistry, 103 :97-104 [Details]
(2017)
'Low fossilization potential of keratin protein revealed by experimental taphonomy'
Evan T. Saitta and Chris Rogers and Richard A. Brooker and Geoffrey D. Abbott and Sumit Kumar and Shane S. OtextquotesingleReilly and Paul Donohoe and Suryendu Dutta and Roger E. Summons and Jakob Vinther (2017) 'Low fossilization potential of keratin protein revealed by experimental taphonomy'. Palaeontology, 60 (4):547-556 [DOI] [Details]
(2017)
'Preservation of uropygial gland lipids in a 48-million-year-old bird'
Shane OtextquotesingleReilly and Roger Summons and Gerald Mayr and Jakob Vinther (2017) 'Preservation of uropygial gland lipids in a 48-million-year-old bird'. Proceedings of the Royal Society B: Biological Sciences, 284 (1865) [DOI] [Details]
(2017)
'Large perturbations in CO2 flux and subsequent chemosynthesis are induced in agricultural soil by the addition of elemental sulfur'
Brian P. Kelleher and Paul V. Flanagan and Kris M. Hart and Andre J. Simpson and Seth F. Oppenheimer and Brian T. Murphy and Shane S. O'Reilly and Sean F. Jordan and Anthony Grey and Aliyu Ibrahim and Christopher C. R. Allen (2017) 'Large perturbations in CO2 flux and subsequent chemosynthesis are induced in agricultural soil by the addition of elemental sulfur'. Scientific Reports, 7 (1) [DOI] [Details]
(2017)
'Preservation of uropygial gland lipids in a 48-million-year-old bird'
O'Reilly, Shane and Summons, Roger and Mayr, Gerald and Vinther, Jakob (2017) 'Preservation of uropygial gland lipids in a 48-million-year-old bird'. Proceedings of the Royal Society B: Biological Sciences, 284 (1865) [Details]
(2017)
'Lipidomics of the sea sponge Amphimedon queenslandica and implication for biomarker geochemistry'
Gold, DA and O'reilly, SS and Watson, J and Degnan, BM and Degnan, SM and Kr"omer, JO and Summons, RE (2017) 'Lipidomics of the sea sponge Amphimedon queenslandica and implication for biomarker geochemistry'. Geobiology, 15 (6):836-843 [Details]
(2017)
'Large perturbations in CO 2 flux and subsequent chemosynthesis are induced in agricultural soil by the addition of elemental sulfur'
Kelleher, Brian P and Flanagan, Paul V and Hart, Kris M and Simpson, Andre J and Oppenheimer, Seth F and Murphy, Brian T and O¿Reilly, Shane S and Jordan, Sean F and Grey, Anthony and Ibrahim, Aliyu and others (2017) 'Large perturbations in CO 2 flux and subsequent chemosynthesis are induced in agricultural soil by the addition of elemental sulfur'. Scientific reports, 7 (1):1-11 [Details]
(2017)
'Low fossilization potential of keratin protein revealed by experimental taphonomy'
Saitta, Evan T and Rogers, Chris and Brooker, Richard A and Abbott, Geoffrey D and Kumar, Sumit and O'Reilly, Shane S and Donohoe, Paul and Dutta, Suryendu and Summons, Roger E and Vinther, Jakob (2017) 'Low fossilization potential of keratin protein revealed by experimental taphonomy'. Palaeontology, 60 (4):547-556 [Details]
(2017)
'Mid-Holocene climate change and landscape formation in Ireland: Evidence from a geochemical investigation of a coastal peat bog'
Jordan, SF and Murphy, BT and O'Reilly, SS and Doyle, KP and Williams, MD and Grey, A and Lee, S and McCaul, MV and Kelleher, BP (2017) 'Mid-Holocene climate change and landscape formation in Ireland: Evidence from a geochemical investigation of a coastal peat bog'. Organic Geochemistry, 109 :67-76 [Details]
(2017)
'Molecular biosignatures reveal common benthic microbial sources of organic matter in ooids and grapestones from Pigeon Cay, The Bahamas'
O'reilly, SS and Mariotti, G and Winter, AR and Newman, SA and Matys, ED and McDermott, F and Pruss, SB and Bosak, T and Summons, RE and Klepac-Ceraj, V (2017) 'Molecular biosignatures reveal common benthic microbial sources of organic matter in ooids and grapestones from Pigeon Cay, The Bahamas'. Geobiology, 15 (1):112-130 [Details]
(2017)
'Biostratigraphic evidence relating to the age-old question of Hannibal's invasion of Italy, II: chemical biomarkers and microbial signatures'
Mahaney, WC and Allen, CCR and Pentlavalli, P and Kulakova, A and Young, JM and Dirszowsky, RW and West, A and Kelleher, B and Jordan, S and Pulleyblank, C and others (2017) 'Biostratigraphic evidence relating to the age-old question of Hannibal's invasion of Italy, II: chemical biomarkers and microbial signatures'. Archaeometry, 59 (1):179-190 [Details]
(2017)
'Biostratigraphic evidence relating to the age-old question of Hannibal's invasion of Italy, I: History and geological reconstruction'
Mahaney, William C and Allen, CCR and Pentlavalli, P and Kulakova, A and Young, JM and Dirszowsky, RW and West, A and Kelleher, B and Jordan, S and Pulleyblank, C and others (2017) 'Biostratigraphic evidence relating to the age-old question of Hannibal's invasion of Italy, I: History and geological reconstruction'. Archaeometry, 59 (1):164-178 [Details]
(2016)
'Prospects for Sterane Preservation in Sponge Fossils from Museum Collections and the Utility of Sponge Biomarkers for Molecular Clocks'
Gold, David and O'Reilly, Shane and Luo, Genming and Briggs, Derek E and Summons, Roger E (2016) 'Prospects for Sterane Preservation in Sponge Fossils from Museum Collections and the Utility of Sponge Biomarkers for Molecular Clocks'. Bulletin of the Peabody Museum of Natural History, 57 (2):181-189 [Details]
(2016)
'Abundance and diversity of sedimentary bacterial communities in a coastal productive setting in the Western Irish Sea'
O'Reilly, SS and Pentlavalli, P and Flanagan, PV and Allen, CCR and Monteys, X and Szpak, MT and Murphy, BT and Jordan, SF and Kelleher, BP (2016) 'Abundance and diversity of sedimentary bacterial communities in a coastal productive setting in the Western Irish Sea'. Continental Shelf Research, 113 :1-9 [Details]
(2016)
'The occurrence of PAHs and faecal sterols in Dublin Bay and their influence on sedimentary microbial communities'
Murphy, Brian T and O'Reilly, Shane S and Monteys, Xavier and Reid, Barry F and Szpak, Michal T and McCaul, Margaret V and Jordan, Sean F and Allen, Christopher CR and Kelleher, Brian P (2016) 'The occurrence of PAHs and faecal sterols in Dublin Bay and their influence on sedimentary microbial communities'. Marine pollution bulletin, 106 (1-2):215-224 [Details]
(2016)
'Xeropreservation of Functionalized Lipid Biomarkers in Hyperarid Soils in the Atacama Desert, Chile'
Wilhelm, MB and Davila, AF and Eigenbrode, JL and Parenteau, MN and Jahnke, LL and Liu, X and Summons, RE and Stamos, BN and Wray, JJ and O'Reilly, SS and others (2016) 'Xeropreservation of Functionalized Lipid Biomarkers in Hyperarid Soils in the Atacama Desert, Chile'. Biosignature Preservation and Detection in Mars Analog Environments, 1912 [Details]
(2015)
'Geological settings and seafloor morphodynamic evolution linked to methane seepage'
Van Landeghem, Katrien JJ and Niemann, Helge and Steinle, Lea I and O¿Reilly, Shane S and Huws, Dei G and Croker, Peter F (2015) 'Geological settings and seafloor morphodynamic evolution linked to methane seepage'. Geo-Marine Letters, 35 (4):289-304 [Details]
(2015)
'Occurrence, characteristics and formation mechanisms of methane generated micro-pockmarks in Dunmanus Bay, Ireland'
Szpak, Michal T and Monteys, Xavier and O¿Reilly, Shane S and Lilley, Martin KS and Scott, Gill A and Hart, Kris M and McCarron, SG and Kelleher, BP (2015) 'Occurrence, characteristics and formation mechanisms of methane generated micro-pockmarks in Dunmanus Bay, Ireland'. Continental Shelf Research, 103 :45-59 [Details]
(2015)
'Reassessment of the microbial role in Mn-Fe nodule genesis in Andean paleosols'
Mahaney, WC and Krinsley, DH and Allen, CCR and Ditto, J and Langworthy, K and Batchelor, AD and Lecompte, M and Milner, MW and Hart, K and O'reilly, SS and others (2015) 'Reassessment of the microbial role in Mn-Fe nodule genesis in Andean paleosols'. Geomicrobiology Journal, 32 (1):27-41 [Details]
(2014)
'Biomarkers reveal the effects of hydrography on the sources and fate of marine and terrestrial organic matter in the western Irish Sea'
O'Reilly, Shane S and Szpak, Michal T and Flanagan, Paul V and Monteys, Xavier and Murphy, Brian T and Jordan, Sean F and Allen, Christopher CR and Simpson, Andre J and Mulligan, Stephen M and Sandron, Sara and others (2014) 'Biomarkers reveal the effects of hydrography on the sources and fate of marine and terrestrial organic matter in the western Irish Sea'. Estuarine, Coastal and Shelf Science, 136 :157-171 [Details]
(2014)
'Shallow water methane-derived authigenic carbonate mounds at the Codling Fault Zone, western Irish Sea'
O'Reilly, Shane S and Hryniewicz, Krzysztof and Little, Crispin TS and Monteys, Xavier and Szpak, Michal T and Murphy, Brian T and Jordan, Sean F and Allen, Christopher CR and Kelleher, Brian P (2014) 'Shallow water methane-derived authigenic carbonate mounds at the Codling Fault Zone, western Irish Sea'. Marine Geology, 357 :139-150 [Details]
(2014)
'POLYBIUS''PREVIOUS LANDSLIDE': PROOF THAT HANNIBAL'S INVASION ROUTE CROSSED THE COL DE LA TRAVERSETTE'
Mahaney, WC and Allen, CCR and Pentlavalli, P and Dirszowsky, Randy and Tricart, Pierre and Keiser, Leslie and Somelar, Peeter and Kelleher, Brian and Murphy, B and Costa, PJM and others (2014) 'POLYBIUS''PREVIOUS LANDSLIDE': PROOF THAT HANNIBAL'S INVASION ROUTE CROSSED THE COL DE LA TRAVERSETTE'. Mediterranean Archaeology & Archaeometry, 14 (2) [Details]
(2014)
'Biomarkers reveal the effects of hydrography on the sources and fate of marine and terrestrial organic matter in the western Irish Sea'
O'Reilly, Shane S,Szpak, Michal T,Flanagan, Paul V,Monteys, Xavier,Murphy, Brian T,Jordan, Sean F,Allen, Christopher CR,Simpson, Andre J,Mulligan, Stephen M,Sandron, Sara (2014) 'Biomarkers reveal the effects of hydrography on the sources and fate of marine and terrestrial organic matter in the western Irish Sea'. Estuarine, Coastal and Shelf Science, 136 :157-171 [Details]
(2013)
'Amplified sediment waves in the Irish Sea (AmSedIS)'
Van Landeghem, Katrien and Besio, Giovanni and Niemann, Helge and Mellett, Claire and Huws, Dei and Steinle, Lea and O'Reilly, Shane and Croker, Peter and Hodgson, Dave and Williams, David (2013) 'Amplified sediment waves in the Irish Sea (AmSedIS)'. MARID, :285-290 [Details]
(2013)
'A depth resolved insight into benzoyl CoA reductase and benzoate dioxygenase gene copy numbers within a marine sediment associated with methane seepage'
Paul V, Flanagan and Brian P, Kelleher and Shane S, O¿Reilly and Michal T, Szpak and Xavier, Monteys and Paul P, Kelly and Anna N, Kulakova and Leonid A, Kulakov and Christopher CR, Allen (2013) 'A depth resolved insight into benzoyl CoA reductase and benzoate dioxygenase gene copy numbers within a marine sediment associated with methane seepage'. Open Journal of Marine Science, 2013 [Details]
(2013)
'Biomarkers reveal the effects of hydrography on the sources and fate of marine and terrestrial organic matter in the western Irish Sea'
OReilly, Shane S. and Szpak, Michal T. and Flanagan, Paul V. and Monteys, Xavier and Murphy, Brian T. and Jordan, Sean F. and Allen, Christopher C.R. and Simpson, Andre J. and Mulligan, Stephen M. and Sandron, Sara and et al. (2013) 'Biomarkers reveal the effects of hydrography on the sources and fate of marine and terrestrial organic matter in the western Irish Sea'. Estuarine, Coastal and Shelf Science, [DOI] [Details]
(2013)
'Amplified sediment waves in the Irish Sea (AmSedIS)'
Van Landeghem, Katrien,Besio, Giovanni,Niemann, Helge,Mellett, Claire,Huws, Dei,Steinle, Lea,O'Reilly, Shane,Croker, Peter,Hodgson, Dave,Williams, David (2013) 'Amplified sediment waves in the Irish Sea (AmSedIS)'. MARID, :285-290 [Details]
(2012)
'Geophysical and geochemical survey of a large marine pockmark on the Malin Shelf, Ireland'
Szpak, MT and Monteys, Xavier and O'Reilly, S and Simpson, Andr'e J and Garcia, Xavier and Evans, Rob L and Allen, CCR and McNally, DJ and Courtier-Murias, Denis and Kelleher, BP (2012) 'Geophysical and geochemical survey of a large marine pockmark on the Malin Shelf, Ireland'. Geochemistry, Geophysics, Geosystems, 13 (1) [Details]
(2012)
'Coleoptera and microbe biomass in Antarctic Dry Valley paleosols adjacent to the Inland Ice: Implications for Mars'
Mahaney, William C and Hart, Kris M and O'Reilly, Shane S and Allen, Christopher CR and Dohm, James M and Hancock, Ronald GV and Kelleher, Brian P and Milner, Michael W (2012) 'Coleoptera and microbe biomass in Antarctic Dry Valley paleosols adjacent to the Inland Ice: Implications for Mars'. Planetary and Space Science, 60 (1):386-398 [Details]
(2012)
'Chemical and physical features of living and non-living maerl rhodoliths'
O¿Reilly, Shane S and Hurley, Sarah and Coleman, Nigel and Monteys, Xavier and Szpak, Michal and O¿Dwyer, Tom and Kelleher, Brian P (2012) 'Chemical and physical features of living and non-living maerl rhodoliths'. Aquatic Biology, 15 (3):215-224 [Details]
(2012)
'Geophysical and geochemical survey of a large marine pockmark on the Malin Shelf, Ireland'
Szpak, MT,Monteys, Xavier,O'Reilly, S,Simpson, André J,Garcia, Xavier,Evans, Rob L,Allen, CCR,McNally, DJ,Courtier¿Murias, Denis,Kelleher, BP (2012) 'Geophysical and geochemical survey of a large marine pockmark on the Malin Shelf, Ireland'. Geochemistry, Geophysics, Geosystems, 13 (1) [Details]
(2012)
'Coleoptera and microbe biomass in Antarctic Dry Valley paleosols adjacent to the Inland Ice: Implications for Mars'
Mahaney, William C,Hart, Kris M,O'Reilly, Shane S,Allen, Christopher CR,Dohm, James M,Hancock, Ronald GV,Kelleher, Brian P,Milner, Michael W (2012) 'Coleoptera and microbe biomass in Antarctic Dry Valley paleosols adjacent to the Inland Ice: Implications for Mars'. Planetary and Space Science, 60 (1):386-398 [Details]
(2012)
'Chemical and physical features of living and non-living maerl rhodoliths'
O¿Reilly, Shane S,Hurley, Sarah,Coleman, Nigel,Monteys, Xavier,Szpak, Michal,O¿Dwyer, Tom,Kelleher, Brian P (2012) 'Chemical and physical features of living and non-living maerl rhodoliths'. Aquatic Biology, 15 (3):215-224 [Details]
(2011)
'Aluminum extracts in Antarctic paleosols: Proxy data for organic compounds and bacteria and implications for Martian paleosols'
Mahaney, William C and Hart, Kris M and Dohm, James M and Hancock, Ronald GV and Costa, Pedro and O'Reilly, Shane S and Kelleher, Brian P and Schwartz, Stephane and Lanson, Bruno (2011) 'Aluminum extracts in Antarctic paleosols: Proxy data for organic compounds and bacteria and implications for Martian paleosols'. Sedimentary Geology, 237 (1-2):84-94 [Details]
(2011)
'Aluminum extracts in Antarctic paleosols: Proxy data for organic compounds and bacteria and implications for Martian paleosols'
Mahaney, William C,Hart, Kris M,Dohm, James M,Hancock, Ronald GV,Costa, Pedro,O'Reilly, Shane S,Kelleher, Brian P,Schwartz, Stephane,Lanson, Bruno (2011) 'Aluminum extracts in Antarctic paleosols: Proxy data for organic compounds and bacteria and implications for Martian paleosols'. Sedimentary Geology, 237 (1-2):84-94 [Details]
Year
Publication
(2019)
Lunar and Planetary Science Conference
Williams, AJ and Eigenbrode, JL and Johnson, SS and Craft, KL and Wilhelm, MB and O'Reilly, SS and Lewis, JMT and Williams, R and McAdam, A and Knudson, CA and others (2019) Preparation for the SAM TMAH Wet Chemistry Experiment Onboard Curiosity: Detection in Mars-Analog Rocks and Candidate Locations for the In Situ Experiment on Mars Lunar and Planetary Science Conference [Details]
(2015)
2015 AGU Fall Meeting
O'Reilly, Shane S and Winter, Amelia and Newman, Sharon A and Pruss, Sara B and Mariotti, Giulio and Bosak, Tanja and Klepac-Ceraj, Vanja and McDermott, Frank Patrick and Summons, Roger E (2015) Molecular evidence for a microbial role in ooid formation and preservation of molecular biosignatures in ancient oolite 2015 AGU Fall Meeting [Details]
(2014)
EGU General Assembly Conference Abstracts
O'Reilly, Shane and Szpak, Michal and Monteys, Xavier and Flanagan, Paul and Allen, Christopher and Kelleher, Brian (2014) Hydrographic controls on marine organic matter fate and microbial diversity in the western Irish Sea EGU General Assembly Conference Abstracts [Details]
(2013)
LPSC
Williams, AJ and Eigenbrode, J and Johnson, S and Craft, K and Wilhelm, M and Lewis, J and Williams, R and Mcadam, Amy and Knudson, C and Millan, M and others (2013) Fatty acid preservation in mars-analogous rock samples and detection with the tmah wet chemistry experiment on the sample analysis at Mars (sam) instrument LPSC [Details]
| | Year | Title | Awarding Body |
| --- | --- | --- | --- |
| | 2018 | SFI Fellowship | Science Foundation Ireland |
| | 2009 | Postgraduate Accommodation Scholarship | Dublin City University |
| | 2014 | ELEVATE International Career Development Fellowships | Marie Curie Actions, Irish Research Council |
| | 2009 | Government of Ireland Postgraduate Scholarship Programme | Irish Research Council |
| | Year | Institution | Qualification | Subject |
| --- | --- | --- | --- | --- |
| | 2009 | Dublin City University | BSc | Environmental Science and Health |
| | 2013 | Dublin City University | PhD | Environmental Chemistry/Bioanalysis |